Dating firm Cupid signals further sell-offs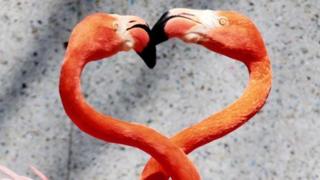 Online dating firm Cupid has cut its losses and said it will take further action to stop the company's "cash burn".
The company reported a loss £2.8m in the first six months of the year compared with £3.3m in 2013.
The Edinburgh-based group said it planned to launch both its Uniform Dating site in the USA and mobile site Tangle in the UK in October.
Cupid said its board was focused on maximising shareholder value.
To that end, group chairman George Elliott said there was now "a review of strategic options".
He added: "At this stage, all options available to the company are being considered including further cost reductions and the disposal of certain subsidiaries or assets."
Last year, Cupid signalled a change in direction. It sold off some of its businesses including benaughty.com and flirty.com.
It replaced its chief executive and said its priorities for 2014 were "to complete the recovery phase for the dating business".
The company said it had made "significant operational progress" and had delivered "a series of key products and initiatives".
Chief executive Philip Gripton said the dating industry was evolving at a face pace but said the company's core dating business was being transformed into one which was "sustainable" and of "high-quality".