Business warns on European court holiday pay ruling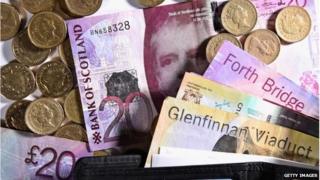 The employers' organisation, CBI Scotland, has warned that a recent court ruling on holiday pay could cause businesses to fold.
The European Court of Justice said workers should receive regular overtime, commission and bonus payments during paid leave.
Until now, only basic pay was part of the holiday entitlement.
CBI Scotland's Andrew Palmer said the cost to employers could run into billions of pounds.
The holiday pay ruling was intended to benefit people like John Breen.
He retired after 25 years as a caretaker, a job in which he regularly worked 80 hours of overtime each month.
He said: "It's money that was owed to me that I earned while I was working for them under that employment and they should honour it with paying me it. It's all low-paid workers.
"My take-home pay when I finished up with the council two years ago was £230 for 37 hours.
"That is the reason why back in 1998 I was having to do all the overtime to get a decent living."
Douglas Japp, head of employment law at solicitors Digby Brown, said the claims for back payments could be very large indeed.
He told the BBC: "What this potentially means is that they have been underpaid when they have either been on holiday or immediately after they return from their holidays. It could be very big indeed.
"I've done a lot of work with equal pay claims and equal pay. We thought it was big but it's like a kitten - this is more like an elephant."
While settlements could benefit individual workers, the cost to employers could be damaging.
Andrew Palmer of CBI Scotland said the bills could run into billions, and some companies may not survive.
He added: "In Scotland and across the UK we could see job losses, we could see major infrastructure projects come to a stop, we could see the loss of overtime and really it stops confidence in Scotland and in the UK.
"We've got to keep on this inward investment and looking for investment to come here."