Skyscanner buys Hungarian mobile app firm Distinction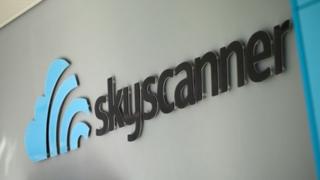 Travel search provider Skyscanner has announced it is buying Hungarian mobile app development company Distinction.
The Edinburgh-based firm said the acquisition would help it fast-track growth of its in-house mobile team.
Distinction's Budapest office will become Skyscanner's main mobile hub, where the existing 30-strong team will continue to be based.
Further posts will be created in a bid to drive mobile growth across Skyscanner's global offices.
Skyscanner has expanded its range of apps over the past 12 months, adding car hire and hotels to its multi-platform flight app.
It worked closely with Distinction to design and build its hotel app which launched in August this year.
Skyscanner co-founder and chief executive Gareth Williams said: "The future of online travel booking is undoubtedly mobile.
"More and more of travellers' plans are made on the move and that is accelerating fast."