Pringle of Scotland reports further losses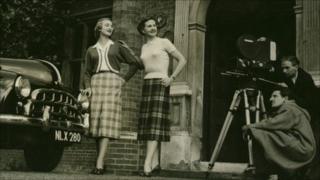 Knitwear business Pringle of Scotland has reported another loss - £4.1m - for the year to February.
That is an improvement on last year's loss of £6.35m, but means the firm has been in the red for eight years.
The turnover has continued to fall, down by £509,000 to £5.4m, which is explained in the accounts as "a result of further re-organisation of the company's direct points of sale".
In 2012, Pringle reported a £9.6m loss as turnover fell 16% to £8.5m.
The Fang Brothers, the Hong Kong family which owns the firm through its holding company, said they would continue to invest, having pumped a further £5m into the company during the accounting year.
"Direct retail development in both the UK and overseas is a key focus for the business in the short and medium term, along with the development of alternative distribution channels such as e-commerce and selected licensing partnerships," according to the accounts.
"The directors are not expecting to report operating profits in the short term but are satisfied that the development of the brand and of the business are progressing in line with their long-term strategic objectives."
Pringle, which started out in 1815, is one of the best known textile brands from Scotland, though it closed its Hawick woollen mill in 2008.
It was sold by Dawson International to the Fang Brothers in 2000, and the latest accounts show that its workforce fell during the year to February from 70 to 62, in retail and administration, as its wage bill fell from £2.5m to below £2m.