Edinburgh is 'tech centre of Scotland', KPMG survey finds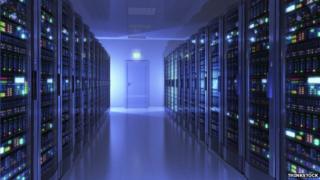 Edinburgh has the highest concentration of technology businesses in Scotland, according to a survey.
It ranked ahead of West Lothian, Glasgow, Midlothian and East Dunbartonshire for the number of tech-focused businesses in proportion to the total number of private enterprises.
However, KPMG's Tech Monitor ranked Scotland eighth out of 12 UK areas.
It was ahead of Wales and Northern Ireland but lagged behind London and the South East, among other regions.
The report also warned that growth in the technology sector slowed in the third quarter.
'Upbeat picture'
David McKay, from KPMG, said: "Despite slower growth during the last quarter, the overall picture for 2014 is upbeat for the tech sector in Scotland.
"Indeed, the survey signals the highest confidence among Scottish tech companies compared to the UK average since our records began in 2003 - particularly in Edinburgh, where the concentration of tech-based businesses is more than twice the Scotland average.
"This is mainly down to successful business expansion strategies, new product developments and entry into new markets - as well as improving economic conditions."
He added: "However, a slowdown in growth rates needs to be taken seriously. The tech sector is increasingly being seen as a bellwether for the wider economy and is in no way immune to macro-economic concerns.
"The next three to six months will be crucial in assessing whether this slowdown is part of an ongoing decline."
KPMG's tech monitor included firms working in software publishing, computer programming, data processing, web portals and manufacturers of computer, electronic and optical products and electrical equipment.