Cupid shares plummet on planned sale of dating business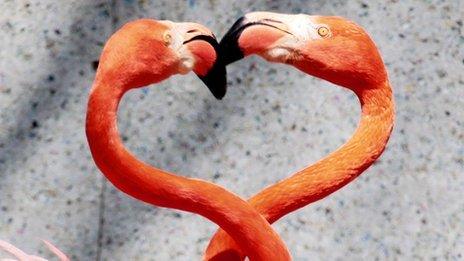 Shares in online dating firm Cupid fell by more than 25% on Monday after it announced plans to sell its dating services business and reclassify itself as an investment company.
The company has conditionally agreed to sell its traditional dating assets to Tradax IP Licensing, Together Networks Holdings and Together Networks for £3m.
It has also proposed changing its name to Castle Street Investments plc.
The planned disposal will be put to shareholders on 23 December.
Edinburgh-based Cupid said the move followed a strategic review of its dating business.
The firm also reported that payment of a deferred sum for its "casual" dating assets had been accelerated, with £12.5m to be paid by 15 December 2015.
Cupid chairman George Elliott said: "After a number of fundamental changes in the dating market, we instigated a rapid strategic review of the dating business.
"The board believe that today's announcement represents the solution which protects the best interests of shareholders, by providing much greater certainty over the group's cash balances and deferred consideration and removing substantially all costs from the group.
"The company will effectively become a well-capitalised cash shell with approximately £18m that can be utilised for new opportunities in line with our proposed investing policy or returned to shareholders."
In September, Cupid reported a loss of £2.8m in the first six months of the year.
Last year, the company signalled a change in direction by selling off some of its businesses, including benaughty.com and flirty.com.
It replaced its chief executive and said its priorities for 2014 were "to complete the recovery phase for the dating business".
Related Internet Links
The BBC is not responsible for the content of external sites.