Bosses exit from Aberdeen oilfield services group Asco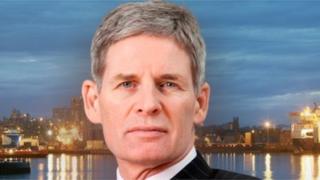 Aberdeen-based oilfield services group Asco has announced the departure of both its chief executive and chairman.
The company said chief executive Derek Smith was stepping down after seven years with the company.
Mr Smith has been replaced by former Rentokil Initial chief executive Alan Brown.
Chairman Billy Allan has also "indicated his intention" to step down, but the group gave no date for his departure.
In a statement, the group said Mr Smith was leaving the company "to pursue other opportunities".
It added that the appointment of Mr Brown was designed to support its "substantial international growth ambitions".
Over the last three years, the group has moved away from its focus on the UK North Sea and now runs operations in North America, the Middle East and Africa and Australia.
Asco said Mr Brown brought with him "extensive experience" of establishing and running global organisations, acquired while working at Unilever, ICI and Rentokil Initial.
'Enviable reputation'
Mr Brown said: "Asco has an enviable reputation for providing high levels of service to its clients and supporting the development of their businesses.
"I aim to build on this reputation by extending both the range and geographic reach of Asco's services.
"With its roots in Aberdeen, Asco has become an international business with a strong brand built on a strong service ethos.
"I would like to thank my predecessors, Derek Smith and Billy Allan, for their significant contribution to developing this platform, on which we will continue to build."
Asco, which employs more than 2,000 people, reported sales of £769m last year.
It is owned by its management and private equity firm Doughty Hanson.