Selkirk firm Spark Energy to pay £250,000 for rules breach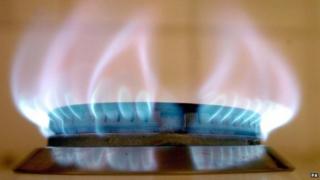 A Borders energy firm has been ordered to pay £250,000 to Citizens Advice for failing to treat its customers properly while establishing itself in the marketplace.
Regulator Ofgem found Spark Energy wrongly stopped customers switching to other suppliers and transferred customers when it should not have.
It also "fell short" of billing and complaints handling standards.
The failings largely occurred between June 2010 and October 2013.
Ofgem opened an investigation in June 2013 after receiving a "high number" of complaints about Selkirk-based Spark from several sources.
There were complaints about customer transfers, billing and refunds, and Ofgem was also concerned that Spark was not handling complaints according to the regulations.
Sarah Harrison, senior partner in charge of enforcement at Ofgem, said: "The fact that Spark's problems occurred when it was establishing itself in the market is no excuse for not complying with its obligations.
"Following our intervention, Spark has made significant progress and has put in place new processes to resolve its issues.
"The £250,000 reflects the seriousness of the breaches but also Spark's size, and that during the investigation it has worked hard to resolve the issues identified."
The money will be split equally between charities Citizens Advice Scotland and Citizens Advice in England and Wales.
'Learned lessons'
A spokesman for Spark Energy said: "We welcome the manner in which Ofgem has dealt with these issues.
"We've learned valuable lessons from this process and recognise there were things we should have done differently, and we apologise for these failings.
"However we're pleased Ofgem has recognised the progress we've made over the past 21 months to transform our levels of customer service in this complex and difficult market."
He added: "There has been a wholesale restructuring of the business and an overhaul of key personnel, including the appointment of a new CEO, a new director of compliance, a new head of legal and a new head of customer service.
"We've also invested £2.5m to double our customer care team from 60 to 120, overhaul training and introduce state-of-the-art IT systems.
"In the final quarter of 2014, more than nine out of 10 customer complaints were handled within 24 hours, a massive improvement on the second quarter of 2013 figure of under 30%, showing the progress that Ofgem has recorded."