Investors back Livingston catering software firm Spoonfed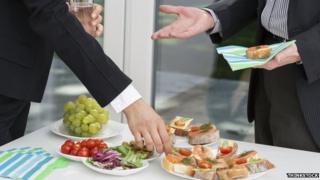 A West Lothian-based catering software company is cooking up plans to enter the international marketplace after securing investment of £250,000.
Spoonfed has been backed by business angel syndicate Equity Gap and the Scottish Investment Bank.
Spoonfed is a cloud-based catering management system which firms can use for online ordering, production planning, route planning and invoicing.
Launched in 2013, the firm has a customer base across the UK.
The Livingston-based company's clients include high street bakery chains, independent sandwich retailers, outside catering businesses as well as institutional caterers such as universities and colleges.
Its international expansion drive follows interest expressed by businesses from the US, Australia and Asia.
The company said the investment would lead to the creation of an unspecified number of jobs.
'Well-oiled enterprise'
Spoonfed was co-founded by Willie Biggart and Murray McNicol, who created the new software while running a catering company supplying food for business meetings.
They later sold the catering business to work full-time on developing the software.
Willie Biggart said: "Our strategy was to make sure our business had traction before we took it to angel groups like Equity Gap.
"Having bootstrapped the company with personal investment of nearly £500,000 from founders and sweat equity from suppliers, we were able to present a well-oiled and properly financed enterprise to investors, free from problems, and with a customer pipeline firmly in place."