Archangels reports 'strong year' of investment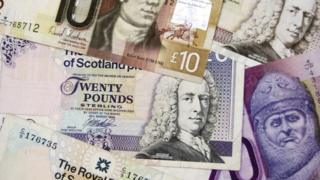 Business angel syndicate Archangels has reported one of its strongest years for investing in Scottish technology and life sciences businesses.
The firm said it arranged funding of £12.2m for 14 companies last year.
The sum included £7.5m from Archangels investors, with a further £3.5m of co-investment from Scottish Enterprise and £1.2m from other partners.
Its biggest single investment was £2.5m in Livingston-based prosthetic limb specialist Touch Bionics.
The syndicate also invested £100,000 in Cytomos, an Edinburgh firm which uses electronics to analyse cells.
Archangels said that investment underlined its appetite for investing in early stage, higher-risk ventures.
'Enhance value'
Investors in the Archangels portfolio saw returns from disposals and dividends of £17.3m in 2014, with £11.2m going to Archangels members.
This included the successful sale during the year of the electricity supply business Flexitricity to Swiss energy company Alpiq for an undisclosed sum.
Archangels chief executive John Waddell said: "This was one of Archangels' strongest years and, against a background of crowd funders and other early stage investors entering the market, I am delighted to be able to report that the traditional investment model, pioneered by Archangels, is going from strength to strength.
"We will continue to actively manage our portfolio of investments, exploring ways that we can enhance value for our investors and invested companies through further investment, sourcing partners and creating exit opportunities."