RBS sells more loans to Mizuho Bank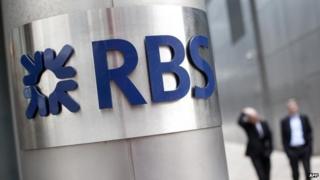 Royal Bank of Scotland has agreed to sell another portfolio of North American loans to a major Japanese lender.
RBS is selling $5.6bn (£3.7bn) of corporate loan commitments to Mizuho Bank for about £330m.
The Edinburgh-based bank expects to generate a loss of about £20m from the sale.
The move is part of RBS's policy of selling international assets to create a UK-focused bank.
It follows a deal struck in February, when RBS agreed to sell US and Canadian loan commitments to Mizuho, in a deal worth £3bn.
Last month, UK government-owned RBS sold Coutts International, the overseas arm of private bank Coutts, to Switzerland's Union Bancaire Privee (UBP).
The latest transaction involving Mizuno is expected to be "substantially complete" by the end of the third quarter of 2015.
In a statement, RBS said: "Together with the announced sale to Mizuho in late February, approximately two-thirds of our North American corporate loan portfolio and associated commitments identified for exit have now been disposed of."