Video firm IndigoVision issues profits warning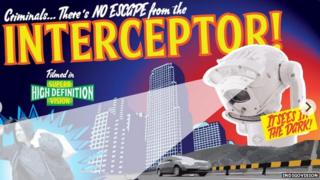 Shares in video surveillance firm IndigoVision fell sharply on Tuesday after it forecast a first-half operating loss.
The Edinburgh-based firm said it had experienced a "subdued" start to the year following a slowdown in sales.
In a trading update, IndigoVision said UK and Europe had seen good growth, but trading conditions in Latin America and Asia Pacific "remained challenging".
Project spending was also delayed in North America and the Middle East.
By 14:00 on Tuesday, the company share price was down by 22%.
In its statement, the group said it had won a number of large projects in the previous year which had not yet been replicated in the current year.
It added: "We expect performance to recover in the second half, but as a result of the operating loss for H1 (first half), it is likely the full-year result will fall below market expectations."
IndigoVision manufactures IP video security equipment for end-users such as airports, ports, casinos, police, prisons and governments.
It operates from six regional centres in New Jersey, Sao Paulo, Singapore, Dubai, London and Edinburgh.
In February, the firm said it was making progress despite reporting a drop in profits.
Operating profits for the 17 months to the end of 2014 were £2.8m - a drop of about 14%. However, sales increased by 10% to £53m.