Scotland's law firms' earnings improve, says report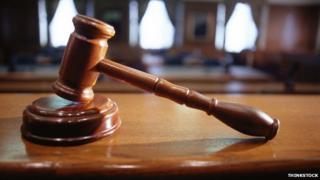 Law firms in Scotland are seeing earnings improve, after tough trading through the downturn.
The Law Society of Scotland's annual finance report showed profits per equity partner up from £64,000 to £69,000 in 2013-14.
The measure does not include a salary, tax or business costs.
There was a rise to £74,000 for firms with two to four partners, representing more than a quarter of Scottish legal firms.
Larger firms have earnings per partner up to £300,000, but the average fell from the 2012-13 survey finding, to £163,000.
Sole practitioners averaged smaller profits, as low as £15,000 for some Glasgow lawyers dependent on Legal Aid earnings, and rising as high as £90,000.
Alistair Morris, president of the Law Society of Scotland, said the survey showed the overall financial health of the profession, with general improvements, but still short of profitability in 2008, before the downturn.
"In recent years solicitors have experienced a period of unprecedented change. The economic climate, digitalisation and technology, globalisation and new entrants to the market have all contributed to this change.
'Increased optimism'
"We have seen significant consolidation within Scotland's legal sector, including cross-border mergers with UK and global law firms. We have also seen some high-profile firms fail, but these have been relatively few.
"There is increased optimism within the profession about the future and the report's figures indicate a more buoyant legal market.
"However despite the overall rise in profits per equity partner, the survey has also highlighted very low profit per equity partner levels for some firms."
Mr Morris said this underlined the case for better funding of Legal Aid, to ensure people on lower incomes get legal representation.
He argued the findings showed the need for lawyers to operate as businesses, and to manage cost flow.
"For many firms, getting paid promptly remains difficult so it is vital that they manage their cash flow and credit control and equally importantly, are clear with clients about the cost and billing arrangements." He said.