Early 2015 slump for Scots commercial property sales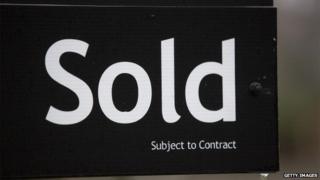 The value and number of transactions in Scottish commercial property has dipped by a third at the start of this year, it has been claimed.
Official figures show the value of sales is down from £975m in the final three months of 2014 to £615m in January to March.
There was also a drop-off in the number of transactions from 1,120 to 854 over the same period.
The biggest drop was in Edinburgh property, down from £417m to £112m.
Aberdeen showed the opposite trend, with a rise from £70m to £120m.
David Melhuish, director of the Scottish Property Federation said: "This significant drop in sales coincides with a reported slowdown in wider UK economic activity, with the additional unpredictability of an uncertain UK general election".
The Scottish results from the end of 2014 may also reflect a backlog of deals while buyers waited to see the outcome of the independence referendum on 18 September.