Inward investment to Scotland 'falls slightly'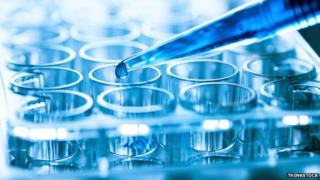 Scotland remained second only to London last year in attracting inward investment projects, according to a new survey.
Accounting firm EY found Scotland attracted 80 separate foreign direct investment (FDI) projects during 2014.
It was the third highest number on record, but slightly down on the 16-year high recorded in 2013.
Almost half of all projects coming to Scotland - a total of 37 - involved the US.
That represented a 10-year high in American investment.
EY attributed the increase in part to the high international profile enjoyed by Scotland in 2014, thanks to events such as the Commonwealth Games and Ryder Cup.
Job numbers 'down'
The firm's latest annual attractiveness survey suggested that the small decline in project numbers in 2014 was accompanied by a larger fall in the number of jobs generated by FDI.
However, EY said this could be put down to an "encouraging" rise in scientific research project numbers, which are potentially high-value but generate fewer jobs than some other sectors.
The financial services sector saw investment bounce back in 2014, according to the report. The five FDI projects recorded from the sector represented the highest level Scotland has secured from that industry since 2006.
Last year the number of manufacturing projects which attracted inward investment more than doubled from 15 to 31.
The report indicated growth was led by machinery and equipment projects. There were 15 in 2014, more than double the figure in the previous year.
'Challenges remain'
EY partner Mark Harvey said: ""In an uncertain world, Scotland is punching above its weight in securing global FDI but challenges remain.
"The world economy continues to struggle for growth and FDI values globally fell in 2014. Scotland faces fierce competition for projects from locations not just across the UK, but also worldwide.
"The challenge now for Scotland is to build further on the achievements to date and tackle the areas where it can do better, making Scotland the most successful place it can be."
Deputy First Minister John Swinney said: "This is not just a positive year for Scotland but a continuation of a pattern of competitive excellence - over the last 10 years Scotland has secured over 37,000 jobs from FDI, a narrow second only to London and well ahead of all other parts of the UK."