Vietnam free trade boost for Scotch whisky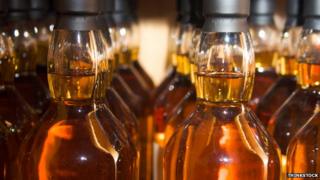 Scotch whisky exports to Vietnam could be boosted after the European Union reached a deal in principle over a free trade agreement (FTA) with the south east Asian country.
Last year direct exports of Scotch to Vietnam totalled £3.5m, up more than 9% on the previous year.
The Scotch Whisky Association (SWA) said the deal should encourage future expansion in Vietnam for the industry.
It still needs approval by the European Council and European Parliament.
SWA chief executive David Frost said issues had included Vietnam's 45% import tariff on spirits.
He added: "Vietnam is a growing market for Scotch whisky.
"The FTA will help as it will gradually phase out the tariff and it will tackle other trade restrictions."