Hargreaves to to accelerate opencast site closures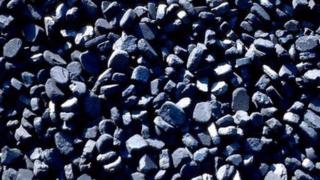 Opencast mine operator Hargreaves Services is to accelerate the closure of six out of its seven sites in Scotland.
The company said it planned to spend more than £3m on the closures, across Lanarkshire, Ayrshire and Fife.
The only site unaffected is House of Water in Ayrshire.
Hargreaves is also reviewing its operations in Wales, following a slump in coal prices and closure of coal-burning power stations.
The Scottish sites which will close include Broken Cross (South Lanarkshire), Duncanziemere and Netherton (East Ayrshire), Glenmuckloch (Dumfries and Galloway) and St Ninians (Fife).
Coal extraction at Muir Dean in Fife has already halted as a result of an "ongoing lack of demand".
'Continuing pressures'
In its interim first-half results to the end of November, Hargreaves said its combined surface mining operations in Scotland, England and Wales recorded a £3m operating loss, compared with a profit of £8m in the previous reporting period.
In a statement on Wednesday, the company said: "Over the last year, the challenges facing the coal sector in the UK have increased due to continuing coal price weakness and low levels of coal demand arising from weak gas prices and an accelerated programme of UK coal generation plant closures.
"Given these continuing pressures the board has elected to further accelerate its withdrawal from the thermal coal sector."
The company said it was shifting its focus into selling its land assets and in re-instating coal mine sites.