Standard Life Foundation to address 'savings gap'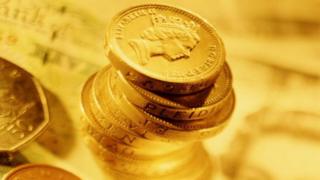 Pensions group Standard Life is to set up a multi-million pound charitable foundation that will seek to find ways of closing the "savings gap" in the UK.
The company said it would be funded from the proceeds of unclaimed shares that Standard Life put into a special trust when it demutualised in 2006.
Proceeds from the Unclaimed Asset Trust (UAT) could amount to £90m, depending on the share price, the company said.
The UAT is due to be wound up in July after almost a decade.
The move was announced by chairman Sir Gerry Grimstone at the Edinburgh-based company's AGM.
The savings gap, also known as the pensions gap, refers to the difference between what people are currently saving for retirement and what they will actually need once they stop work.
Sir Gerry told shareholders that the foundation would be "one of the largest bodies of its type in the UK".
He added: "The savings gap is an issue that touches, directly and indirectly, many millions of people in the UK.
"And it is in this area that the foundation will work to support public interest research, practical activities and other very worthwhile work too."
Last September, business advisory firm Deloitte said UK savers would have to find, on average, an additional £10,000 each year between now and retirement if the nation was to meet a growing savings gap that could hit £350bn by 2050.