Shetland mussels supplier boosted by new finance deal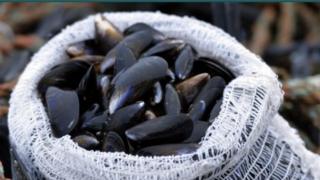 A Shetland-based mussels supplier is set to more than double its production after securing a multi-million pound finance package from Clydesdale Bank.
Shetland Mussels, which produces rope-grown mussels, will use some of the cash to buy specialised new equipment.
As a result, it expects its harvest to increase from 948 tonnes to more than 2,400 tonnes by 2020.
The firm already provides 17 jobs in Shetland and expects to increase this to 20 within three years.
The family business supplies mussels to restaurants, wholesalers and retailers across the UK.