Diageo announces surge in sales and profits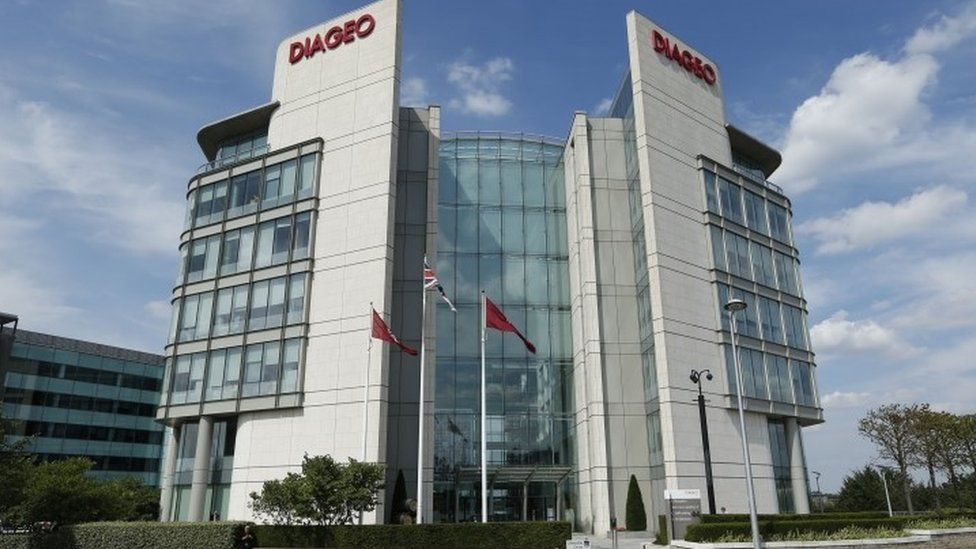 Drinks giant Diageo has announced a large jump in sales and profits which it believes has been partly due to the Brexit-hit pound.
The group was boosted by healthy growth in international markets and strong scotch sales.
Sales particularly increased in India and US Spirits.
Sterling's weakness laid the foundations for an extra lift for the Smirnoff vodka and Guinness-maker when translating overseas earnings back into pounds.
After stripping out acquisitions and currency movements, annual operating profit grew by 6% to £3.6bn.
Chief executive Ivan Menezes said: "We have delivered consistent strong performance improvement across all regions and I am pleased with progress in our focus areas of US Spirits, scotch and India.
"Our productivity work is delivering ahead of expectations, allowing us to reinvest in our brands, drive margin improvement and generate consistent strong cash flow."
Shares soared nearly 7% in morning trading on the London Stock Exchange, as the firm hiked its profit margin growth target, raised the annual dividend by 5% and announced a £1.5bn share buy-back scheme to be paid out in 2018.
Diageo, which owns 200 brands across 180 countries, said scotch sales rose by 5% over the period, as Johnnie Walker and Buchanan's climbed by 6% and 16% respectively.
However, vodka, which represents 12% of the group's net sales, dropped by 4%, as Ciroc and Ketel One struggled on the American market.
In total, US sales stepped up by 3% over the period, while Europe, Russia and Turkey grew by 5%, and Africa and Latin America and the Caribbean rose by 5% and 9% respectively.
Diageo said exchange rate shifts could deal an £80m hit to net sales in 2018, but had the potential to boost operating profits by £70m.
Diageo announced last month that it had inked a $1bn deal (£790m) to buy premium tequila brand Casamigos which is co-founded by Hollywood actor George Clooney.
Steve Clayton, fund manager at Hargreaves Lansdown, said the results delivered "encouraging news" for investors.
He said: "Currency movements gave the company a big helping hand, but the underlying progress was strong too.
"The company are raising their targets for boosting profit margins and Diageo's well-established cash generation strengths are allowing them to launch a £1.5bn share buy-back.
"Dividends rise by 5% for the year, continuing a track record of annual increases that stretches back for decades.
"Underlying sales growth was strongest in Latin America, up 9%, with North America and Asia the laggards, but still 3% ahead as the company chalked up positive results in all territories."
Related Internet Links
The BBC is not responsible for the content of external sites.