Scottish unemployment falls by 7,000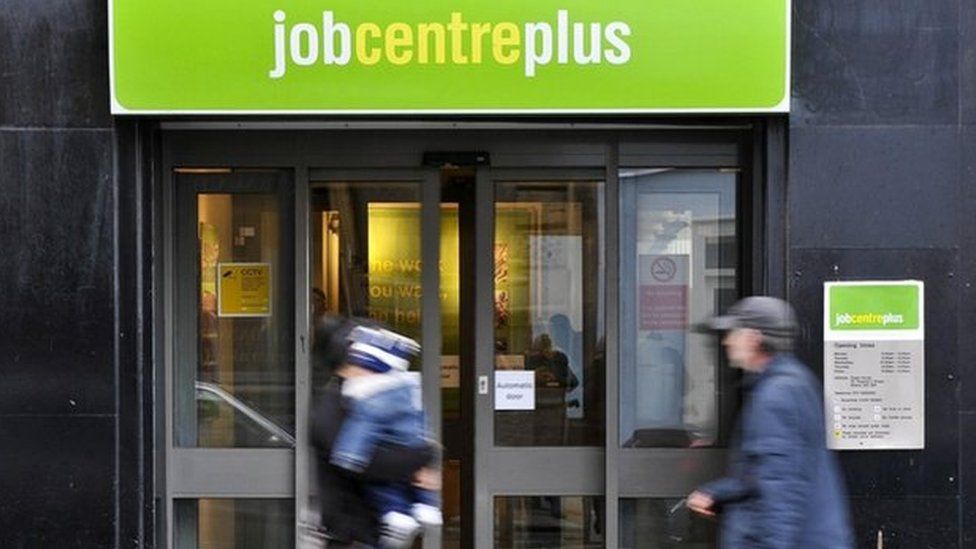 Scotland's jobless total fell by 7,000 in the three months to July, to stand at 102,000.
The unemployment rate fell by 0.3% from the previous quarter to reach 3.8% - below the UK figure of 4.3%.
The number of people in work rose by 60,000 to 2,587,000, according to the Office for National Statistics.
Meanwhile, wages in the period were 2.1% higher than a year earlier, little changed from previous months' growth rates.
With inflation hitting 2.9% in August, wages are failing to keep up. In real terms, wages dropped by 0.4%.
Scotland's Employability Minister Jamie Hepburn described the latest labour market statistics as "encouraging".
He said: "There are now 109,000 more people in employment compared to the pre-recession peak and Scotland now has the highest employment rate in the UK.
"Our unemployment rate remains a success story, showing that the labour market remains resilient and robust.
"With the most recent GDP figures showing the Scottish economy grew nearly four times that of the UK in the first quarter of this year, today's labour market figures are further proof that the fundamentals of Scotland's economy remain strong, despite the challenges posed by Brexit."
Scottish Secretary David Mundell said: "It is very encouraging that Scotland's employment has reached a record high and that unemployment remains at a historic low.
"More people in work means more money in people's pockets and that's good news.
"However, we cannot afford to be complacent. With Scotland's overall economic performance continuing to lag behind that of the UK, it is imperative that our two governments work together.
"I also urge the Scottish government to use their extensive powers to boost Scotland's prosperity."
Analysis by Douglas Fraser, BBC Scotland economy editor
Scotland has never had it so good. Exceptionally low unemployment. Record high employment. Jobs growth motoring nicely.
Only the south-east and south west regions of England have lower unemployment rates.
The concerning rise in economic inactivity - those not counting themselves as available for work - has diminished since the start of the year. That's before we were able to find out why it was.
Why is this happening? Judging by other indicators published in recent months, it has to do with a buoyant manufacturing and export market, helped by the fall in the value of sterling.
Tourism is an export, even if it doesn't look like one. And it has had a bumper year, from foreigners and staycationers.
Stuart McIntyre, from the Fraser of Allander economic research institute, said that on headline indicators, the Scottish labour market continued to look "in good health".
He added: "Unemployment is at 3.8%, lower than the UK rate of 4.3%, and among the lowest of any part of the UK.
"Meanwhile the rate of economic inactivity, which had been a cause for concern through much of the past 18 months, is now back at the same rate as the UK as a whole (21.2%).
"While these headline indicators remain healthy, the outlook for people in work remains mixed.
"Earnings growth has been weak for some time, and with inflation at 2.9%, this means that while headline indicators of the labour market may look strong, family budgets will be feeling the squeeze."
Stuart Mackinnon, from the Federation of Small Businesses (FSB) in Scotland, said: "Low unemployment is great for Scotland and good for firms that serve our local communities.
"While we know that some firms are concerned about skills and labour shortages, that shouldn't detract from what is good news for the country."
Related Internet Links
The BBC is not responsible for the content of external sites.