How would a state-run energy company work?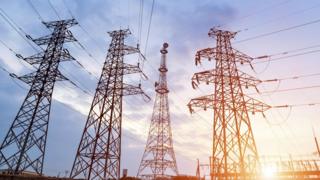 The Scottish government has pledged to set up a publicly-owned, not-for-profit energy company to sell gas and electricity to customers at "as close to cost price as possible". But how would a state-run energy company work?
---
What are the details?
In her speech to the SNP conference in Glasgow, First Minister Nicola Sturgeon said the idea would be taken forward by 2021.
More detail will be provided when the Scottish government publishes its new energy strategy later in the year.
The basic details are that "energy would be bought wholesale or generated in Scotland - and sold to customers as close to cost price as possible".
Ms Sturgeon said the company would not pay shareholders or corporate bonuses.
Its only job would be to secure the lowest price for consumers, she said.
It does not appear that the Scottish government intends at this stage to take control of any power generation of its own such as running its own wind farms.
---
Will it compete with existing suppliers?
Yes.
Ms Sturgeon said it would give people - particularly those on low incomes - more choice of which supplier to use.
Her speech implied that some commercial firms were making unfair or unreasonable profits.
Rising power prices have become a big political issue in the UK in recent years.
At Westminster, Prime Minister Theresa May has made similar claims and said she intends to cap the Standard Variable Tariff - the default price for energy, set by each company.
Labour leader Jeremy Corbyn had previously proposed a network of public energy companies.
---
Will it mean cheaper energy?
The intention is to lower prices, especially for people on low incomes, but it might not be quite that simple.
David Hunter, director of market studies at the energy market firm Schneider Electric, said people who were being charged too much were generally those who had not switched suppliers and were on the most expensive standard variable tariff.
He said customers who had sought out better deals were usually already making the "vast majority of savings it is possible to make".
"The retail supplier profit on competitive energy deals is relatively low," he said.
Mr Hunter also said that independent suppliers had reduced the dominance of the Big Six suppliers over recent years but they could not always beat them on price because of the way the wholesale market worked.
"It tends to mean independent suppliers do well when the wholesale market falls because they are tracking the market more closely and their tariffs are more responsive," he said.
"The flip side is that when wholesale markets rise they tend to do less well and have to increase their prices."
---
Are there other non-profit suppliers?
Yes.
In 2015, a new not-for-profit energy supply company - Our Power Energy - was founded by 35 organisations including some of Scotland's largest housing associations.
It planned to be selling heat and power to tenants in 200,000 homes across Scotland by 2020.
In Nottingham, the city council set up non-profit Robin Hood Energy.
It has attracted tens of thousands of customers but is not the cheapest on the market.
Earlier this year it had to put up its dual fuel tariffs by about 17% because of wholesale market increases. They are also paying off quite hefty set-up costs.
David Pike, who set up People's Energy in East Lothian, said his company already did everything the first minister was suggesting.
He said it bought wholesale energy and retailed it at the lowest cost, as well as giving profits back to the people and free shares in the company.
---
Will it only supply renewable energy?
Nicola Sturgeon's speech suggested the company would supply energy bought on the wholesale market or generated in Scotland.
She added that the Scottish generated energy would be "renewable, of course".
The details are unclear but the Scottish government's energy strategy has been to move away from sources that produce greenhouse gases towards renewables such as wind, hydro and potentially wave.
---
Will it be difficult to set up?
Dermot Nolan, the chief executive of Ofgem, the energy industry regulator, said it would "welcome any form of potential new entry" into the energy market.
Mr Nolan told BBC Radio Scotland's Good Morning Scotland programme the necessary process of granting a licence to the new company could probably be completed within months.
He said: "I don't think it should take overly long. We would try to facilitate any licence application"
Mr Nolan stressed any new power firm would "need to satisfy its customers and provide a high quality level of service".
---
What else will the Scottish energy firm do?
The draft energy strategy said a government-owned non-profit company could address areas where the market is deemed to have failed.
These included delivering new schemes and initiatives and changing energy infrastructure, such as district heating.
It could also co-ordinate the procurement of energy efficiency and heat technology measures.
---
Are there other international examples?
EDF, which is a big player in the UK market, is majority-owned by the French government.
So state-owned companies do operate in the market but they have to play by European competition rules.
EDF does not follow the model proposed by the Scottish government as it operates to make profits.
Denmark has the state Energy Agency, formed in 1976, which administers energy and supply, and climate change initiatives.
It has 400 staff, with tasks ranging across energy production, supply, transportation and consumption, including energy efficiency and building standards.
---
Would the new company own energy production?
This is a question that can't be fully answered at the moment.
Let's recap on what Ms Sturgeon said in her speech to conference: "Energy would be bought wholesale or generated here in Scotland - renewable, of course - and sold to customers as close to cost price as possible."
That could be interpreted as the new company owning energy.
The first minister went on to say that her government would "set out more detail when we publish our new Energy Strategy". So, we are now in a wait-and-see situation.