Satellite maker Clyde Space acquired by Swedish rival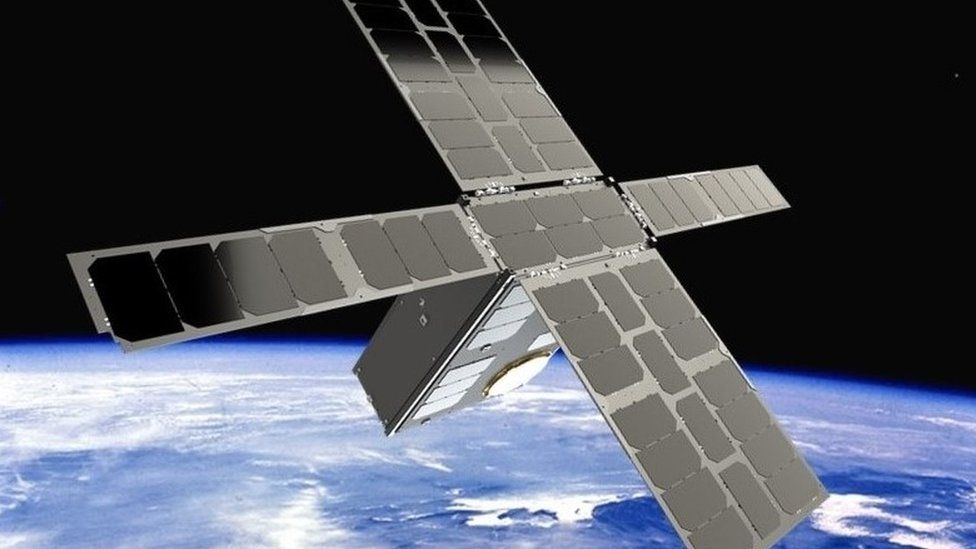 Miniature satellite maker Clyde Space is being bought by a Swedish space tech company in a deal worth £26m.
AAC Microtec is acquiring the Glasgow-based firm under a share sale and purchase agreement.
The deal will see AAC own 100% of shares in the Scottish firm. After completion of the acquisition, Clyde Space's owners will hold 49% of AAC.
Clyde Space said the transaction would create "a global-leading company" in the small and nanosatellite markets.
The deal is expected to be completed at the end of January.
In addition to complete satellite platforms, it has supplied more than 2,000 subsystems for small spacecraft.
Clyde Space, which was founded in 2005, is a market leader in the CubeSat sector, supporting about 30%-40% of all current and past CubeSat missions.
CubeSats are tiny fully functional satellites with typical mass of 4kg.
Clyde Space's customers have included Nasa, Spire, UK Space Agency and US Air Force.
In a statement, AAC said the combined company would offer "high-reliability technology and products" in a segment ranging from 1U CubeSats to 500kg satellites.
Clyde Space founder and chief executive Craig Clark, who will join the AAC management team, said: "With our combined resources, know-how and pools of highly competent individuals, we will jointly be able to boost the creation of innovative technology and products, and continue to lead the way in the most commercially interesting segments of the satellite market."
This week a market intelligence report by BIS Research said the global small satellites market was expected to be worth more than $10bn by 2021.
Related Internet Links
The BBC is not responsible for the content of external sites.