Gold mine wins backing of Loch Lomond national park official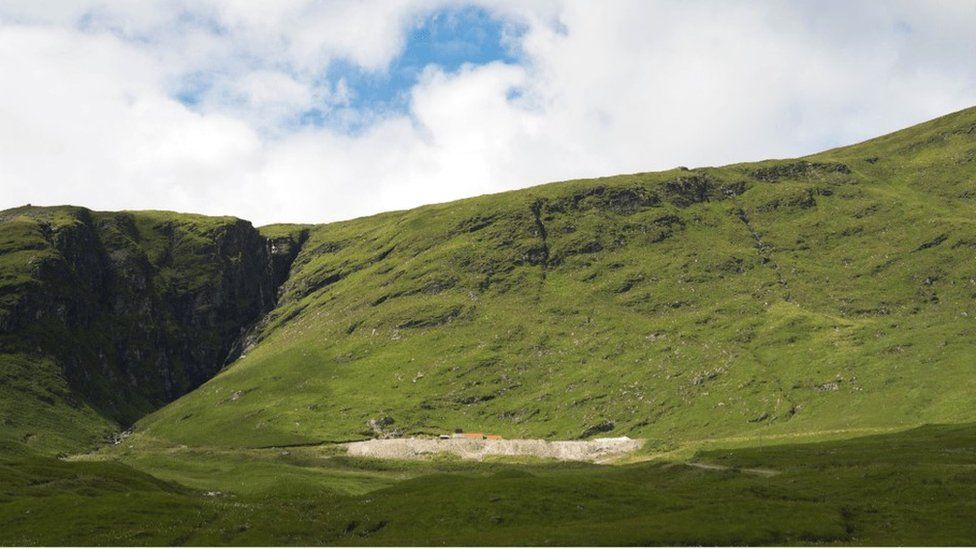 A plan to open up a full-scale gold and silver mine in the mountains near Tyndrum has won the backing of the planning director at Loch Lomond and the Trossachs National Park Authority.
The Cononish mine produced gold for the first time in August 2016 following the launch of an ore processing trial.
Its operator, Scotgold Resources, now plans a much larger extraction.
The national park's planning committee will visit the site on 27 February before making a final decision.
The Cononish mine has previously had permission for trial operations on rock that was already extracted.
A small amount of gold has been refined and sold, at premium prices.
Scotgold Resources now plans to re-open an old mine shaft and remove more than half a million tonnes of mineral ore, along with up to 170,000 tonnes of rock.
If approved, operations could last up to 17 years.
A previous plan limited the operations to 10 years, but the firm is leaving open the option of slower production, depending on its finances.
The previous plan has also been amended to change the way in which the rock stacks will be distributed, removing the need for diversion of a burn on the site.
A temporary bridge is being planned to keep site traffic away from the West Highland Way.
As many as 52 jobs could be created during production, and the firm has offered nearly £500,000 in payments to support the local community.
Mountaineering Scotland objected to the plan, but other groups and regulators did not, on condition that the mine meets clear conditions on its environmental impact.
The local Strathfillan community group was in support of the application.
Related Internet Links
The BBC is not responsible for the content of external sites.