Sparks fly: time to leave the hatchery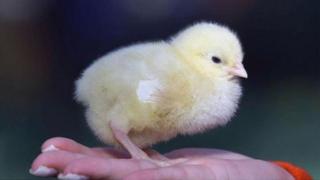 We used to fret about Scotland's low rate of business births.
By international comparison, Scots lacked that ambition and drive to get enterprise going. Scots preferred a salaried job with less risk, it seemed.
Well, in the past decade or so, we've found other things to worry us: Brexit, slow growth, productivity, the poor rate of small business growth, climate change and the state of Scottish football.
The low business birth rate hasn't ceased to be a significant challenge. But it has at least been tackled, and with some signs of success.
Surveys of young people show they either want to be their own bosses or recognise that changes to the labour market mean that's a likely part of their career path.
Around the country, you can hear the motivational buzz of entrepreneurs gathered in hives of activity.
Universities are trying to nurture their researchers', students' and graduates' ideas. Some councils are providing space and other support.
The capital has a particular strength, built around Edinburgh University. CodeBase has grown out of its roots, as a private company supporting technology innovators as they set up new firms. The idea is not only to provide space and the company of like-minded individuals, but to make connections with finance and other partners.
It has taken up much of an unusually ugly former social security office under the castle ramparts, and it recently opened up for business in Stirling.
Also close to the University is TechCube, from which CodeBase spun out. Former tenants include FanDuel, the fantasy sports business which has replanted itself close to its US markets.
Chiclets
The start-up incubator, or "hatchery", that has made the loudest noise has been Entrepreneurial Spark, or E-Spark.
It was founded six years ago in Ayrshire, Glasgow and Edinburgh, each centre associated with a lead mentor - Sir Tom Hunter, Willie (now Lord) Haughey and Ann Gloag.
In 2013, it featured in the BBC Scotland documentary series The Entrepreneurs.
E-Spark now claims to be the world's largest free business start-up incubator.
It recruits those with the right attitude - initially known as "chiclets" - and puts them through a business boot camp, in which mentors and peer groups pile on the pressure to push on several fronts, including market research, product development and finance.
The culture is one of evangelical zeal for the start-up cause. "Go Do" is imprinted on everyone's mind, and on its Twitter hashtag, to maintain the action-oriented momentum.
This is time-limited before they get turfed out into the wider world, and others take their places.
Revolutionaries
Judging by its own impact assessment, it has been very successful.
Four thousand entrepreneurs backed, more than 8,000 jobs supported, and a cumulative total of £255m in funding raised.
The survival rate is very high, at 87% still trading compared with a 50% chance for most new businesses.
(At least one sceptical commentator questioned last year whether it might have been wiser to commission an independent audit, without the rose-tinting. It claims to have done so this year, working with Ipsos Mori, Sopra Steria and Beauhurst.)
"We work with the rebels and the suits, the start-ups working at the kitchen table, the mumpreneurs and the big businesses busy scaling up," says the website.
"The importers and exporters. The whizz kids and the wise owls. They are all part of the revolution. Our key weapon in this revolution is the growth mindset, it's always been our focus and our USP (unique selling proposition)."
Its entrepreneurial and innovative mindset, as applied to young start-ups, has also been applied to itself. And that has come to mean that it's time to cash in (at least figuratively) and move on to the next thing.
By Royal appointment
Three years ago, Royal Bank of Scotland saw it as an opportunity on several fronts.
It put the bank in touch with interesting young businesses, in search of finance. It offered a window into the small business mindset that could help inform lending decisions at RBS. It also brought lessons about mindset and agility that could benefit the RBS staff and business culture.
And it offered a golden opportunity for a public message to signal that the Royal Bank wanted to move on from its corporate nightmare. The grand executive suite created at the Gogarburn headquarters for Fred Goodwin was turned over to the E-Spark chiclets, alongside its incubator for innovation in financial technology.
RBS liked it so much that it formed a joint venture with E-Spark, to roll out the hatchery concept beyond Scotland - to Birmingham, Brighton, Belfast, Bristol, Cardiff, Newcastle, Milton Keynes, Manchester and Leeds. London recently became the 12th.
Smaller operations seem to have been a price paid for the move into big English cities, while rebranding as a NatWest initiative.
Although RBS chief executive Ross McEwan was in Inverness to launch a virtual hatchery for far-flung Highland entrepreneurs 18 months ago, that is no longer on the E-Spark map. It was a pilot, which (I'm now told) lasted only three months and was then handed over to others to take forward.
Nor is Ayrshire. Its contract ended last month and wasn't renewed.
And now comes the news that E-Spark's "accelerator" or incubator concept has been handed over to NatWest.
RBS seems to think that it has absorbed enough of the magic start-up dust to be able to sustain that distinctive and dynamic culture, while fully within the Royal Bank's structure.
And although it has been the dominant part of what E-Spark does, the organisation now wants to focus on projects that have been in the shade. That includes intrapreneurial activity - meaning support for innovative and agile thinking within established organisations.
And "people" means a drive to help individuals adapt their lives to opening up more possibilities for personal growth. There are, we're told, advanced discussions with organisations, businesses and policy-makers to develop that line of thinking and of work.
We're being assured that this chiclet has learned to fend for itself within the eco-system of a very large bank, able to defend itself against predators that could be lurking in the corporate strategic undergrowth.
That's while the sparks keep flying.