Report sets out options for Scottish government-owned energy firm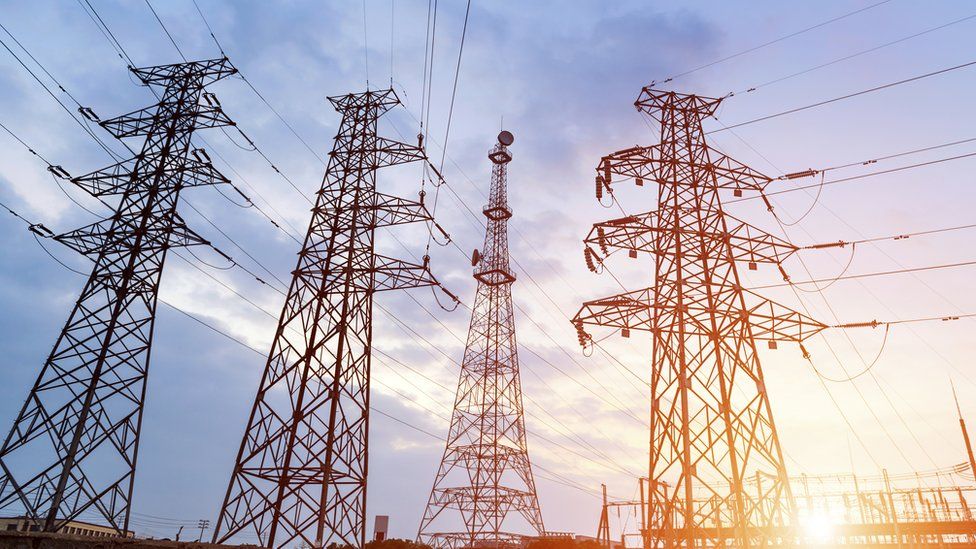 Scottish ministers are weighing options for setting up a new state-owned company that would supply household power and could invest in renewable energy.
The model set out in a consultancy report could extend in the long term to providing broadband.
One of the options is for a national provider to sell electricity and gas through local councils.
The plans have been drawn up by consultancy EY.
It follows First Minister Nicola Sturgeon's pledge last October to set up a household energy supplier.
The report estimated the cost of setting up the company could be up to £3.5m, with first year running costs at £9m.
However, it has warned that there is already tough competition on price, with 42 rival companies in the Scottish market.
Analysis by Douglas Fraser, BBC Scotland business and economy editor
A new tax year brings divergence for Scottish income tax from the Westminster bands and rates. It also brings a sugar tax. For those receiving the state pension, it brings a 3% increase, based on the rate of inflation last autumn.
But for many, what matters about the new financial year is what it doesn't bring. On the major working-age benefits, it fails to bring an inflation-linked increase. This is the third year out of four that the freeze is planned.
Quietly, and with little protest, it is a welfare cut that is saving the UK government billions of pounds. Those with the tightest household budgets are finding they have to stretch them more each year.
And with inflation up in the past year, and reaching that 3% rate from which pensioners gain, it is one causing widespread pain.
EY also highlighted the risk to the Scottish government of making a loss. Of those 42 firms, half reported a loss in their most recent accounts, including two of the so-called "Big Six".
More than half of them highlight their competitive prices in trying to attract customers. Yet the market still fails to operate properly because so many people fail to consider switching providers to get a better deal.
In Scotland, it has been found that there is particularly strong loyalty to the Scottish Hydro brand owned by SSE, and to Scottish Power.
Both companies grew out of the nationalised electricity boards - Hydro-Electric for the north of Scotland, and the other for central and southern Scotland.
Under the EY report's timetable, it is assumed that the new provider could be in operation by March 2021, when the current Parliament breaks up for the next Holyrood election.
For that, ministers would have to choose the model for competing in the energy market by early next year.
EY sets out the possibility of operating under a "white label" company. As happens in some cases already, energy suppliers operate through trusted brands. But as such a brand, the Scottish government would lack control of prices.
It is seen as being able to focus instead on boosting more efficient use of energy, to reduce the amount used in households where people struggle to afford adequate heating and fuel.
'Highly competitive market'
At local authority level, Edinburgh and Aberdeen already have innovative companies to help tackle fuel poverty and invest in district heating schemes.
In England, there are energy suppliers run by councils, including Robin Hood Energy, run by Nottingham City Council and supplying to Liverpool and Islington under a White Label.
EY's report to ministers concluded: "It is possible to establish an energy company to achieve the stated objective of delivering competitively priced energy to help alleviate fuel poverty in Scotland.
"We recognise, however, the challenges of doing this in a highly innovative, competitive and evolving energy retail market."
"The over-riding strategic question for the Scottish government is how to make the energy company cost competitive, in a low margin market."