SSE to pay £1m for sending out inaccurate statements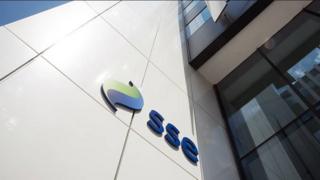 SSE has agreed to pay £1m for sending out inaccurate and misleading annual statements to some pre-payment meter customers.
Regulator Ofgem found the energy giant sent 1.15 million statements that were inaccurate and misleading to 580,000 customers between June 2014 and September 2015.
The watchdog said the issue had arisen as a result of an IT coding error.
An investigation was launched after SSE reported the issue to the regulator.
The company has now agreed to pay £1m into Ofgem's consumer redress fund.
Ofgem found annual statements had incorrect information on the alternative cheaper tariff available to customers, and inaccurate estimates of how much they could save annually by switching to them.
Some statements also overestimated the annual savings the customers could make by changing their pre-payment meter to a standard credit meter paying by direct debit, as well as by moving to paperless billing.
The watchdog also said SSE failed to act quickly to address the errors.
However, it added that the impact on customers was "minimal", as only a small proportion of households would have acted on the information by switching.
Ofgem confirmed that SSE had since improved its processes to prevent incorrect statements being issued again, including extra checks on customer communications.
SSE's director of customer service operations, Gareth Wood, said: "We deeply regret the historic problems we identified with some annual statements for pre-payment customers, relating to a coding issue between 2014 and 2015.
"We proactively reported this to Ofgem once we became aware and, as Ofgem has recognised, we've put things right and now have stronger measures in place to help ensure it doesn't happen again.
"Although we're disappointed not to have met the high standards expected of us in this instance, we're pleased that the matter has now been closed with a voluntary payment that will directly benefit vulnerable customers."