Wealth management firm Speirs and Jeffrey in £104m takeover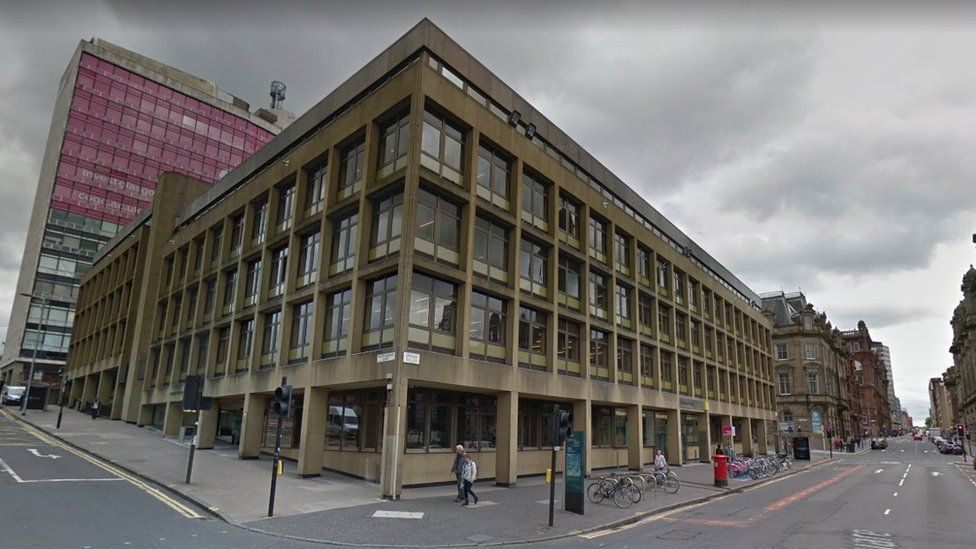 Scotland's biggest independent wealth manager, Speirs and Jeffrey, is being taken over by Rathbone Brothers.
The larger company which is listed on the London stock exchange, and one of the 350 biggest FTSE companies, is paying £104m.
Of that, £79m is being paid in cash to shareholders in Speirs and Jeffrey. The remainder is in shares.
In the course of Thursday, Rathbone raised £60m in new funding through issuing new shares.
It was one of several companies being considered by Speirs and Jeffrey for a sale.
All the 38 directors and investment managers at Speirs and Jeffrey will transfer, and the total cost of the transaction may rise, depending on results. The buy-out deal includes incentives for the Glasgow team to hit financial targets.
In total, there are 130 employees at Speirs and Jeffrey's sole office in the city's George Square.
Founded in 1906 and with 8,500 clients, it is expected to lose its brand identity and, over time, it will become Rathbone.
The firm has a relatively high number of clients who have been with it for more than a decade. These include individuals, families, trusts, charities and pension funds.
A small Rathbone office in Glasgow, with nine staff, is being moved into the larger Speirs and Jeffrey office. It will be the second largest office within the Rathbone network, which also includes offices in Aberdeen and Edinburgh. It is headquartered in London and has 10 offices in England and one in Jersey.
The transaction, which requires approval by financial regulators, reflects pressure to consolidate smaller wealth managers, which used to be known more often as stockbrokers.
Rathbone expects to see cost savings of around £6m per year, within three years, from cutting duplication across the two businesses.
This includes spreading the costs of compliance with financial regulators, and the cost of introducing expensive new technology with which to advise clients and manage funds. The merger also brings the advantages of Rathbone's banking licence.
Unaudited accounts show Speirs & Jeffrey had revenue of £28m in the year to May 10 and underlying pre-tax profit of £10.6m.
By last month, it had £6.7bn under management, half of that through advising clients and £2.7bn through discretionary management.
Once put together, Rathbone's assets under management will total £44.5bn.
Philip Howell, chief executive of Rathbone, said: "Speirs and Jeffrey represents an ideal, strategic, professional and geographic fit with Rathbone and we look forward to working together, both to develop our business in Scotland and deliver compelling returns for our shareholders..
Russell Crichton, chief executive of Speirs and Jeffrey, who will become head of Rathbone's Scottish business, commented that the firm had long admired Rathbone and that had been strengthened by the discussions on takeover.
"Clients will continue to enjoy the high level of personal service which has become the hallmark of our firm," he said, "but with the additional significant benefits of Rathbone's scale, specialist expertise and deeper capabilities."
In a letter to reassure clients, Mr Crichton wrote: "Over recent months we have had discussions with various carefully selected firms operating within our niche of the financial services sector.
"Our industry is undergoing rapid change and consolidation driven by a range of factors, and we have come to the view that S&J is already too big to be a boutique company and yet also too small to fully respond and continue to develop as it is.
"We have therefore been working steadily towards an appropriate change in ownership. Right at the start of this process, we identified Rathbone as the most likely 'best fit' for S&J in terms of shared values in meeting the long term interests of our clients.
"In a sense we consider Rathbone to be a bigger version of ourselves, with the same underlying ethos and culture of care for the client, and with additional strengths and capabilities."