Projected offshore decommissioning costs 'fall by almost £2bn'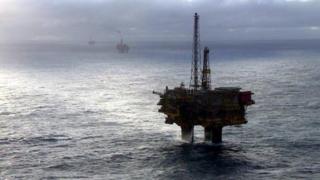 The projected cost of decommissioning for offshore installations has fallen by almost £2bn, the Oil and Gas Authority (OGA) has said.
The OGA said last year that decommissioning would cost £59.7bn, with the liability being split between the UK government and operators.
A drive has been ongoing to find ways of making the process cheaper.
The OGA said estimated costs from 2018 - despite including more assets and infrastructure - were down to £58bn.
Gunther Newcombe, director of operations at the OGA, said: "Companies executing decommissioning programmes have made significant efficiencies in well plug and abandonment costs.
"In the Northern North Sea, platform running costs have substantially reduced through better optimisation of late-life and warm and cold phases.
"The tripartite relationship between government, the OGA and industry is working well together.
"It's very pleasing to see industry make real progress towards the decommissioning cost reduction target set with them. However, costs still need to reduce further and industry must keep focused."
New expertise
In 2015, a major conference heard offshore decommissioning was a new beginning for the North Sea industry. - meaning hundreds of new jobs requiring a new kind of expertise in the coming decades.
And last year, a simulator to teach skills involved in offshore decommissioning of oil and gas facilities was set up in Aberdeen.
Robert Gordon University said the new equipment was a world first, and was similar to testing pilots on flight simulators.