Survey suggests recruitment problems are driving up pay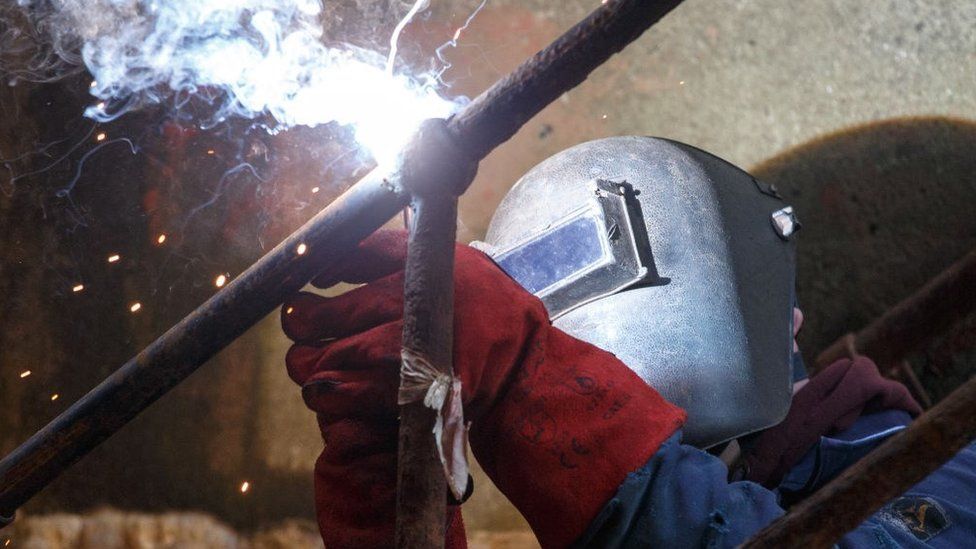 Businesses across the Scottish economy are being driven to increase staff pay in the face of rising recruitment difficulties, according to a survey.
The latest Scottish Chambers of Commerce's quarterly economic indicator found companies in every sector were struggling to find the right skills.
However, it suggested 2018 had seen a "strong and positive start".
Confidence and investment were found to be rising, with firms seeking to increase productivity.
Only 15% of firms surveyed reported declining optimism, while 48% of firms reporting increased overall revenue. Only 18% reported a decrease.
Almost 90% of firms said they had increased or maintained levels of investment from the previous quarter.
However, the survey - produced in collaboration with the University of Strathclyde's Fraser of Allander Institute - also suggested investment levels had softened in sectors which had a "challenging" first quarter, such as retail and tourism.
Meanwhile, about a fifth of firms reported declines in both cash flow and profitability, with the vast majority of businesses "observing stability" in these areas.
Neil Amner, chairman of the Scottish Chambers of Commerce economic advisory group, said: "Recruitment difficulties have also returned to the fore once again, as the labour market continues to tighten.
"With every sector in this report anticipating increasing pay levels, it is clear the challenging labour market is creating heightened competition for those with the right skills.
"The survey results continue to demonstrate that finding skilled workers is undoubtedly going to act as one of the key challenges for the rest of the trading year."
Mr Amner said the survey suggested business optimism among Scottish firms remained "strong".
He added: "However, we recognise the UK's exit from the European Union will create a mix of opportunities and challenges.
"For the minority of surveyed firms that reported lower optimism, the UK's future relationship with the European Union continues to be cited as one of the key drivers of concern."
Prof Graeme Roy, from the Fraser of Allander Institute, said the outlook for the Scottish economy for 2018 was "still one of cautious optimism".
He added: "We expect, reinforced by the findings of this survey, that the Scottish economy will pick up through 2018 and record faster growth than 2017.
"However, uncertainty about the terms of the UK exit from the EU continue to make business planning and investment decisions difficult, and acts as a general headwind on growth."
Related Internet Links
The BBC is not responsible for the content of external sites.