Scottish Power loses 100,000 domestic customers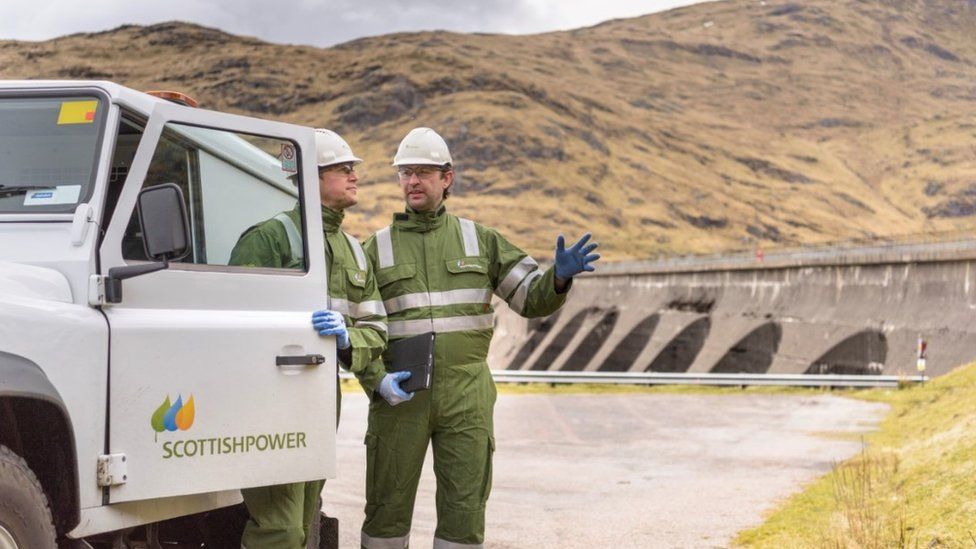 Scottish Power has reported losing about 100,000 residential customers in the second quarter of this year.
The energy firm said customer numbers fell from five million in the previous quarter, to 4.9 million.
The move saw typical standard dual-fuel bills for direct debt customers rise by £63 a year, to £1,211.
The first six months of the year saw earnings from Scottish Power's home supply business climb year-on-year by 306%, to £165.8m.
The supplier, which is owned by Spanish company Iberdrola, said the division had "recovered" from a poor performance in 2017.
Average customer consumption in the first half was 4% higher than the same period last year, which Scottish Power attributed largely to cold weather early in the year.
Meanwhile, wind power production by the company increased to 2,404 GWh in the first half - 15% up on the same period last year.
This followed the completion of a £650m investment programme to build eight new onshore wind farms in Scotland.
In the first half of the year, offshore construction work also started on the 714MW East Anglia One project, which will see 102 wind turbines installed in the southern North Sea.
Scottish Power chief executive Keith Anderson said: "All of our business areas are performing in line with expectations.
"Our investment in onshore wind last year has seen an increase in electricity generated, and excellent progress has been made on delivering the £2.5bn East Anglia One project.
"We expect first generation of electricity next year.
"Networks also continues to see major investment.
"We are delivering a smarter and more robust grid system to support renewable energy connections, as well as planning for the anticipated increased uptake of electric vehicles in the years ahead."