John Menzies sells print media distribution arm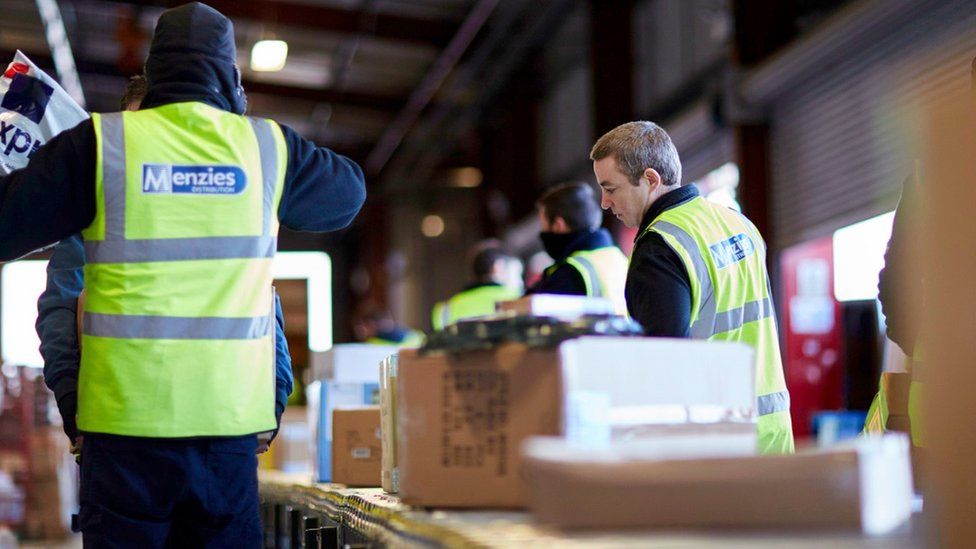 John Menzies is to focus on its aviation business after agreeing to sell its print media distribution arm to a private equity firm.
The agreement with Endless LLP follows long-term pressure from major Menzies shareholders to split up the divisions.
Under the £74.5m deal, Menzies will retain a 10% equity stake in the distribution division, which will also partly fund its pension scheme.
Shares in the Edinburgh-based group rose sharply on news of the sale.
The sale will allow John Menzies to concentrate on its aviation business, which provides cargo and passenger ground-handling services at airports across the world.
The print media business, which distributes more than seven million newspapers and magazines every day, accounted for about a third of the company's total underlying profit in 2017.
Menzies Distribution has been a logistics and delivery specialist since 1833.
The group's second-largest shareholder, SVM, said on Thursday it "applauds the company's resolve in achieving a result that is in the best interest of its shareholders".
Menzies said Forsyth Black, the current president and managing director of Menzies Aviation, would be appointed as its chief executive.
Menzies chairman Dermot Smurfit said: "I am delighted to announce today the sale of Menzies Distribution.
"In doing so we create a pure play aviation services business that operates in a structural growth market and is very well placed to take advantage of the many exciting opportunities that exist.
"In his role as Menzies CEO, Forsyth Black will now focus on growing our market share in the aviation services market, increasing our operating margins and continuing to deliver excellent services to our customers."
By mid-morning, Menzies shares were up by more than 9%, at 654p.
Related Internet Links
The BBC is not responsible for the content of external sites.