Scottish Salmon Company back in profit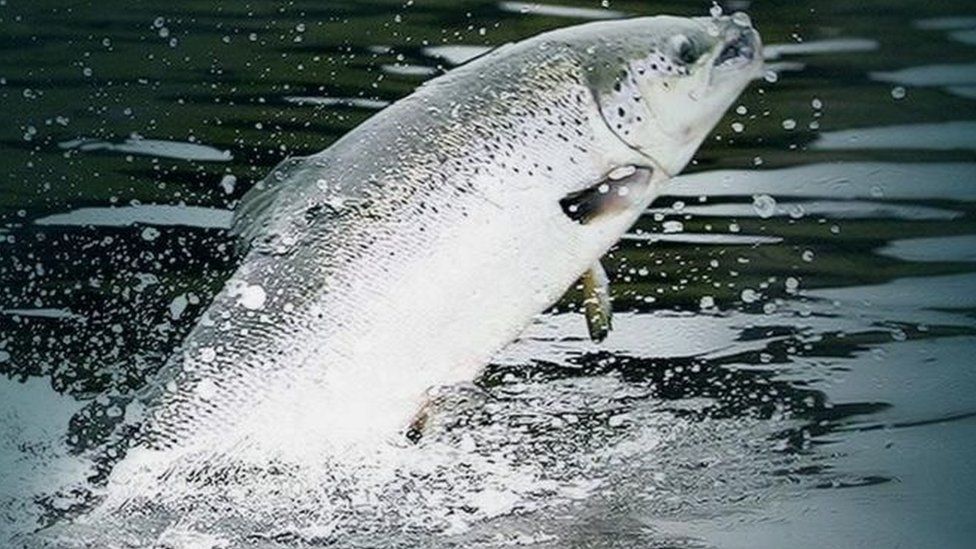 The Scottish Salmon Company has seen a sharp improvement in its financial position, according to its most recent accounts.
It reported a rise in revenues from £110m to £151m. Its pre-tax profit was £29m, contrasting with a loss of nearly £1m in 2016.
The company has faced the same problems with sea lice and infections that affect other salmon farmers around the coast of Scotland.
That was the main reason for the loss in 2016. However, the 2017 results reflect high prices for Scottish salmon during last year.
They also reflect investment in what the company calls "capacity and flexibility to maximise operational efficiencies and speed to market".
Since the end of the accounting period, in April, the firm paid £1.5m for planning permission and consents for a fish farming site off the coast of North Uist.
Including £69m-worth of fish stocks, assets were valued at £151m at the end of December, up from £122m a year before.
A new site, at Portree on the Isle of Skye, secured planning permission for farming up to 2000 tonnes of fish, and a freshwater hatchery was purchased during last year.
The firm has 60 sites in Scotland, with 510 employees by the end of last year.
In June this year, there was a fatality involving the company, when a helicopter contracted to work for it ditched in a loch on North Uist. The dead 58-year old man was the only person on board the aircraft.
During last year, exports accounted for half of sales, with other countries of the European Union providing £66m in revenue, up from £44m. North American sales rose from £1m to £6m.
A statement with the accounts, filed at Companies House, says the Scottish Salmon Company has an intention of becoming firmly established as a food producer "not just in Scotland but in the global marketplace".
The improved financial picture for the Jersey-registered firm contrasted with the most recent figures from Marine Harvest, the global leader in salmon farming.
In the second quarter of 2018, the harvested came to 8958 tonnes, down from 18,515 tonnes in the same period of 2017.
Marine Harvest this was a sharper drop than expected. It was due to a lower biomass of fish available for harvest during that quarter, and "lower performance on the fish harvested in 2018".
This is usually due mainly to "biological issues", meaning sea lice infestations or disease, which require fish farmers to bring forward harvesting to an earlier stage than the optimal weight for fish in a cage.
Earnings before tax during the April, May and June were down from 57m euros to 21m (£51m to £19m).