EnQuest moves to buy full Magnus oil field off Shetland from BP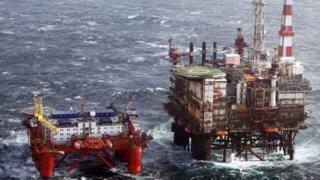 Oil company EnQuest has moved to buy the remainder of the Magnus oil field off Shetland.
BP sold 25% of its interests in Magnus to EnQuest in last year.
EnQuest has now launched a rights issue for $138m (£106m) to help it purchase the rest from BP. Magnus is the UK's most northerly field, 160km (100 miles) north east of the Shetland Islands.
EnQuest shares fell sharply on the news. The BP deal will cost about $300m (£231m).
The rest will be funded by a loan from BP that will be repaid from cash flow from the stake over five years.