Edinburgh loses fund management work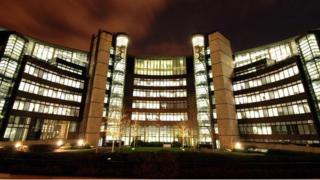 A major blow to Edinburgh fund management has been confirmed with the announcement that £30bn is to be removed and placed with fund managers outside Scotland.
Scottish Widows has chosen BlackRock, the American-based asset managing giant, to invest £30bn for index- or tracker-fund investors.
That money has been under the management of Aberdeen Asset Management, since it bought the Scottish Widows Investment Partnership from Lloyds Banking Group in 2013.
But the merger between Aberdeen and Standard Life brought a sharp response from Scottish Widows that its money was being managed by a newly-combined company with which it was in competition.
The Lloyds Banking Group announced in February that it planned to remove £109bn from Standard Life Aberdeen, and to tender for a fund manager to take it over.
The announcement that £30bn of that is going to BlackRock comes alongside plans for Lloyds Banking Group to work more closely with BlackRock on other projects.
That is expected to include access to its advanced Artificial Intelligence technology, to handle retail client funds in line with their risk preferences.
Meanwhile, Lloyds Banking Group is expected soon to conclude a deal that would mean the remaining £80bn from the fund, which is actively managed by investment specialists, will be placed with Schroder, the London-based global asset manager.
Schroder is also being lined up to provide investment advice for Lloyds Banking Group high net-worth clients. Although Lloyds, including Halifax and Bank of Scotland, is the largest retail presence in Britain, it is increasingly looking to joint ventures with partners, to provide customers with specialist services and advanced technology.
Both the £30bn and the £80bn funds will be shifted once the arbitration between Scottish Widows and Standard Life Aberdeen has been completed. But a source at Scottish Widows said, whatever the outcome, there is no way back from the decision to place the mandate with Blackrock.
Commenting on the announcement, Antonio Lorenzo, chief executive of Scottish Widows and group director of Insurance & Wealth, said: "BlackRock has been selected following a competitive tender process in which it clearly demonstrated its global market leading capabilities and deep expertise in the UK market.
"The partnership will ensure that Scottish Widows and the Group can deliver good investment outcomes for its customers over the coming years".