Faroe Petroleum shares soar with takeover attempt in pipeline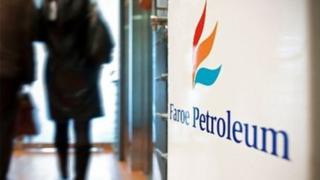 Shares in Aberdeen-based oil and gas firm Faroe Petroleum soared by more than a quarter after a takeover bid was launched.
The company's largest shareholder - Norwegian firm DNO - already owns more than 28% of Faroe and said it was offering a "considerable premium" at a time of an uncertain oil market.
Shares in Faroe were more than 25% higher on Monday morning.
Some analysts said the proposal undervalued the company.
Faroe urged investors to take no action in relation to their shares.
DNO's executive chairman Bijan Mossavar-Rahmani said that in the event of an acquisition the firm would retain the "skills, knowledge and expertise" of Faroe's employees.
He said: "We intend to retain Faroe's Aberdeen head office and each of the other offices."
Faroe has operations in the UK, Ireland and Norway.