Dip in Scottish economy 'less than predicted'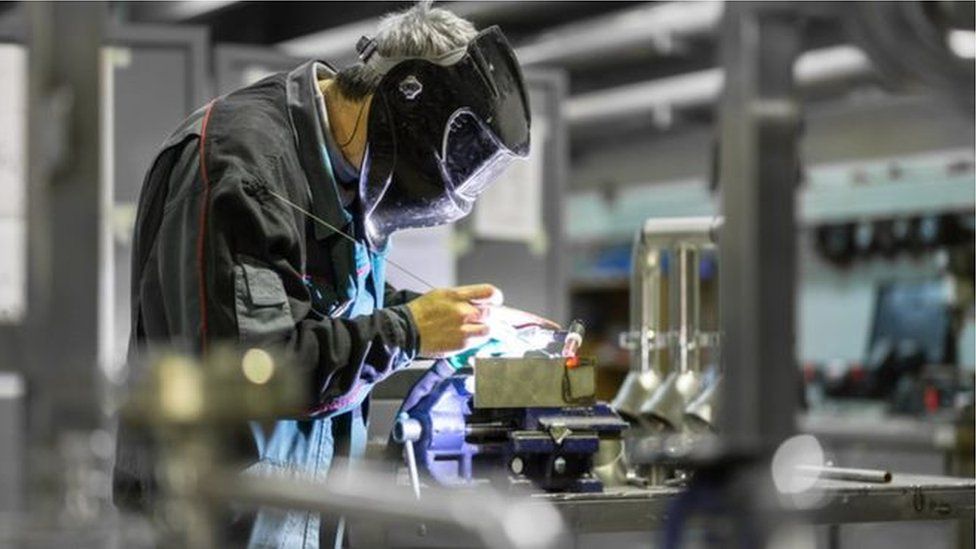 Scotland's economy shrank slightly less between April and June than first thought, according to the latest revised figures.
Construction saw a sharp reduction in activity - and the service sector grew only slightly.
The figures do not include output from offshore oil and gas extraction.
During the second quarter, the revised figures showed that output in the construction sector fell by 2.4%.
Output in the production sector fell by 1.5%, while output in the services sector grew by 0.2%.
As reported in the first estimate, food and drink and pharmaceutical and related industries accounted for most of the contraction this quarter.
Output in these two sub-sectors of manufacturing fell back after a strong performance in the first quarter.
When compared to the second quarter of 2018, growth over the year is now estimated at 0.6%.
This has been revised down from the first estimate of 0.7%.
Scotland's Finance Secretary Derek Mackay blamed "Brexit volatility" for the country's economic dip.
He said: "We have been clear that any form of Brexit will damage our economy and the ongoing risk of a no-deal Brexit has clearly impacted our economy following a period of sustained economic growth.
"There is likely to be continued volatility as a result of the ongoing uncertainty relating to the timing and nature of Brexit and the response of companies and households to that."
Related Internet Links
The BBC is not responsible for the content of external sites.