Scottish government withdraws new law on short-term lets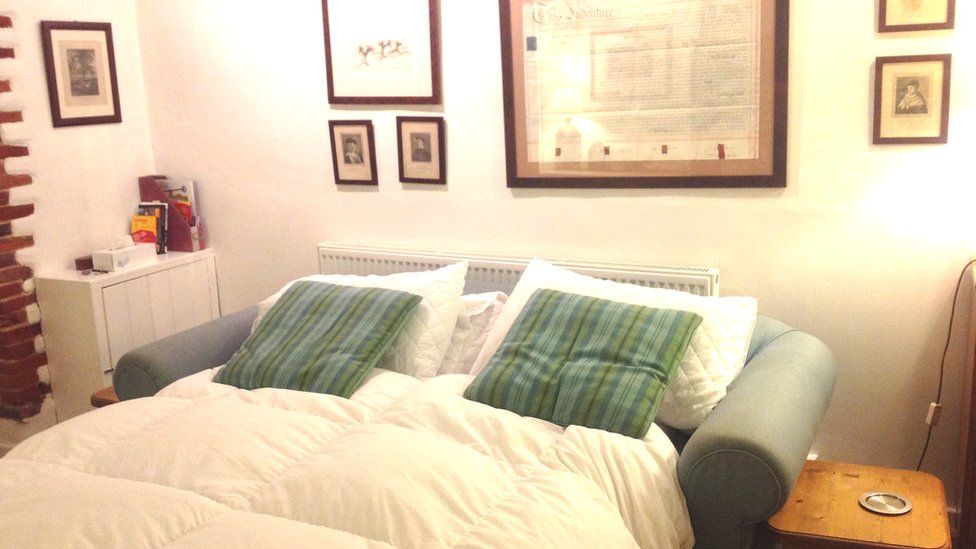 The Scottish government has withdrawn legislation aimed at regulating short-term lets.
Ministers had drawn up a licensing scheme to give councils new powers to tackle problems caused by the rapid growth of Airbnb-style holiday lets.
But the government said it was dropping legislative proposals until draft guidance had been drawn up.
It plans to put a new law before parliament in June, subject to the outcome of the May election.
The licensing scheme proposals came in response to concerns from residents in some popular tourist destinations that the growth of short-term lets was pushing up rent levels for other properties.
Concerns were also raised over increased litter, noise and anti-social behaviour.
MSPs on Holyrood's local government committee backed the plans earlier this month, but some said they were worried about how the scheme would work in practice.
There was also concern that bed and breakfast properties would be included in the licensing system alongside Airbnb-style self-catering accommodation.
The legislative proposals, as they stood, meant local authorities could establish designated areas where planning permission was needed before properties could be rented out.
They also included safety requirements for all short-term lets.
The Scottish government said its proposals and overall timetable remained the same.
If legislation is passed in June, local authorities will have until 1 April 2022 to establish a scheme "tailored to their local needs" and existing hosts will have until 1 April 2023 to apply.
Housing Minister Kevin Stewart said: "Our proposals to licence short-term lets were developed in response to concerns raised by residents in communities across Scotland and members in all parties.
"However, I know concerns have been raised, so have therefore decided to withdraw this legislation so that it can be reconsidered in parallel with draft guidance which will help address those concerns.
"I want the licensing scheme to be as efficient and effective as possible in ensuring the safety of guests and residents, and to provide local authorities with the powers to balance community concerns with wider economic and tourism interests."
Scottish Greens MSP John Finnie, whose party has pressed for regulation of short-term lets, said he welcomed "the growing consensus that action needs to be taken to address the out-of-control growth of Airbnb-style holiday rentals".
He added: "While there is clearly a need for regulation there was a danger that the Scottish government's proposal wouldn't do the job that it was intended to, so I'm hopeful that the decision to withdraw the legislation and reintroduce it alongside updated guidance in the summer will result in a more robust regulatory framework."
Scottish Conservative local government spokeswoman Annie Wells said: "At long last the SNP government have listened to the lobbying from tourism businesses and the Scottish Conservatives to withdraw these plans.
"However, they have failed to do the right thing and go further by committing that this is the end of the road for these regulations."
Scottish Labour described the withdrawal of legislation as "screeching U-turn".
Local government spokeswoman Sarah Boyack said: "Scottish Labour supports the regulation of short-term lets, but the SNP's proposal, as it stood, risked unjustly penalising our tourism sector and foisting greater responsibilities onto our hard-pressed councils without providing any new support."
Scottish Liberal Democrat MSP for Orkney, Liam McArthur, welcomed the Scottish government announcement.
He said: "We now need to see better and proper consultation with rural businesses before the revised guidance appears before parliament in the summer."
The Scottish B&B Association also welcomed the withdrawal of the new law.
In a tweet, it said: "We hope the eventual legislation will be much fairer on B&Bs."
Airbnb said it supports a regulatory system but welcomed the decision "to pause and re-visit elements of these rules".
In a statement it added: "Airbnb has long backed calls for sensible new rules in Scotland that work for everyone, and support the country's fantastic tourism industry as it recovers from the global pandemic."