Wanted: More babies and immigrants to pay for public services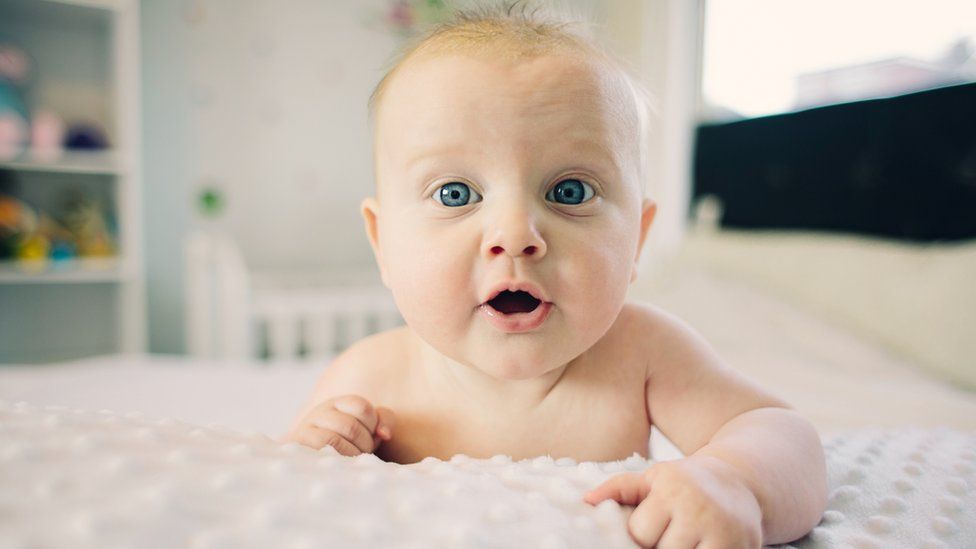 Paying for Scotland's public services needs more babies and immigrants, having passed a population peak last year, and nearly twice as many reaching pension age as working age.
Growing budget pressures are coming from commitments to make welfare benefits more generous in Scotland, but whose 'challenge' is that?
Short-term, the recovery from the pandemic economic crisis has picked up pace, raising more tax, but creating new pressures and bottlenecks.
Recovery is happening faster than expected back in January. We should congratulate ourselves. We've done our patriotic duty to get out and spend.
Vaccines are doing their economic job, in providing a platform for business to be resilient and push through the restrictions of the first half of this year.
The unprecedented contraction in output last year turned out to be less severe than thought, and the growth rate of total output this year looks like rising from January's 7.5% forecast to 10.5%.
A return to pre-pandemic output is now on course for the second quarter of next year - nearly two years ahead of the previous forecast.
That takes the total take to £13.2bn, while more comes from the Treasury's block grant.
So, job done? Well, no. Recovery comes with choke points and warnings. Here are three.
Shorter term, they are to be found in the latest survey of members by Scottish Engineering, the trade body reporting today that confidence has been building for a second quarter.
The concerns are about supply lines, skill shortages and rising costs. As with others, they see this as being linked to the loss of access to the European Union labour pool.
If it's hard to get materials in, engineering firms say it's more difficult to shift pallets out.
And if the answer to skill shortages looks like a boost to apprenticeships, look again: "the financial impact of Covid is limiting intake, with candidate availability, retention and a lack of financial support initiatives also cited for holding back increased numbers".
These aren't just short-term concerns, of course. If there aren't apprentices now, and there aren't large numbers of Europeans able or willing to work here, that becomes a longer-term problem.
A medium-term warning was shot across the bows of the Scottish government by the Scottish Fiscal Commission.
As it is the official body that gives ministers the assumptions on which they budget, it has to be heeded.
That should include the "challenge" arising from making bigger spending commitments on welfare benefits than Westminster has done.
On disability benefit, and the consequent impact on carer's allowance, that change begins to come in from summer next year, and it looks like - on sketchy information, so far - a 20% increase in cost within five years, or £500m more.
As more welfare spending is devolved, the Treasury block grant will provide Holyrood with the amount it would have spent on Scots if that power were not devolved. And if Holyrood ministers wish to make the system 20% more generous/less mean, they have to find the money from elsewhere.
That's how most people might see the Fiscal Commission's highlighting of a "challenge". But to Ben Macpherson, the minister responsible, it's a badge of pride: Holyrood is being more generous to people in need of support, he argues, and the challenge is instead to Westminster to match it.
That may be so, but what if it says "no", or even "not yet"?
As the Fiscal Commission points out, this is not just a challenge for the current government, but future governments. That increase is baked in, and expectations that it will be available will remain whether Scotland is in or out of the UK.
The Commission points to other welfare commitments mounting up, though they aren't yet in the forecasts.
The Scottish Child Payment uses devolved powers to create a new benefit, so there is no Treasury funding to back it. It is expected to cost £163m by 2026-27. That much is costed, but not the doubling promised at the election, as it is not clear when that will be introduced.
"Other Scottish government commitments, which are also not part of our forecast, include replacing Carer's Allowance, Attendance Allowance, Industrial Injuries Disablement Scheme, Cold Weather Payments and Winter Fuel Payments with new Scottish payments.
"In 2020-21, spending on these five payments was over £1bn. We expect many of these changes will increase spending on social security, which may put further pressures on the budget".
What about the long term? The Fiscal Commission also highlights a turning point in Scotland's population that's been a long time coming, but may have been made a sharper inflection due to Covid and Brexit.
Scotland's demographic challenge - or more precisely, the falling number of working-age Scots who pay tax, to help pay for services such as health and social care for the rising number of ageing Scots - was identified as a long-term problem back in 2001.
The new Holyrood government - then an Executive - made a bold move to turn around perceptions of immigration, and welcome more people in.
It worked, in that the population has gone from five million to 5.4 million. Europe's labour market brought many to live and work in Scotland. But it now seems that population growth peaked in 2020.
Brexit has had the effect of pushing Europeans back to their homelands, or to more welcoming parts of the EU. Covid accelerated that exodus, very rapidly.
The trends highlighted in this week's Fiscal Commission report are striking: in five years, it expects a drop in the number of working-age Scots (16 to 64) by 60,000 and of those, a rising share will not be in the labour market due to retirement, full-time education, caring responsibilities or ill-health.
Meanwhile, it foresees a rise of 110,000 in the number of Scots past pension age.
However, a bigger effect than migration comes from Scotland's fertility rate.
For the population to increase, statisticians tell us the average woman would have at least 2.1 children. Fifty years ago, that total fertility rate in Scotland was at 2.5. Only two years later, falling sharply, it went through the 2.1 level. By 2019, it had reached 1.37 children.
That was the lowest of the four UK nations. Cities were particularly low, with Edinburgh at 1.01 and Glasgow at 1.18.
There were 46,809 births in Scotland during last year - the lowest figure since records began in 1855.
Only 13 years ago, there was a revival in baby-making, topping 60,000. Back in the 1960s, as the baby boom ended, there were more than 100,000 annually.
This is clearly not just an economic issue. It reflects tens of thousands of very personal decisions and the quality of relationships.
But economics is also a major factor influencing the decision to have kids; financial security: adequate and affordable family housing: the balancing of work and career with caring for children. And many of these questions are strongly influenced by government policy.
Covid forced couples to spend a lot more time together, but the evidence so far suggests many preferred Netflix, bread-baking or getting a dog to the task of solving Scotland's demographic problems.
Related Internet Links
The BBC is not responsible for the content of external sites.