Hundreds taking part in latest offshore strikes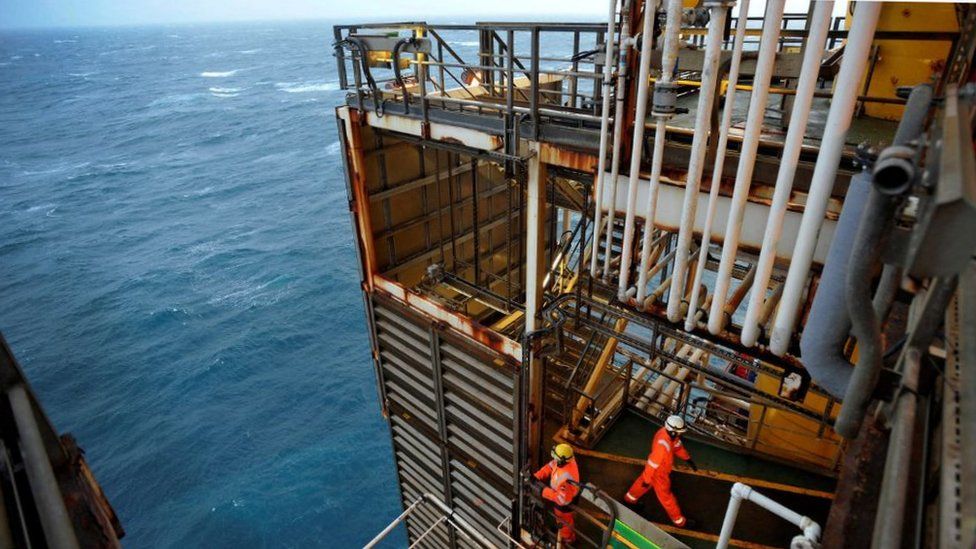 Hundreds of offshore workers are on strike in the latest round of action in an ongoing pay row.
The Unite union said about 850 people employed by Stork and Sparrows across several installations were joining the 48-hour stoppage.
Initially 1,650 workers were due to take part, but workers from another offshore services contractor are not participating due to negotiations.
It follows similar strikes in April and May.
More action is scheduled to take place next week.
Unite confirmed in a statement: "About 850 Unite offshore members employed by Stork and Sparrows will take part in the 48-hour strike action to begin on 1 June.
"Negotiations remain ongoing with the companies involved in these offshore disputes.
"Unite can confirm that its members employed by Bilfinger will not be participating in the current round of strike action due to developments in negotiations."
Bilfinger had previously said it respected the right for peaceful and planned strike action and would continue to aim for a "positive resolution".