Scottish election: Economy focus in Holyrood battle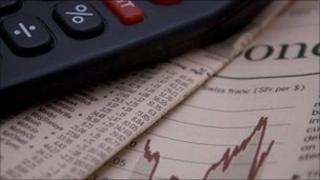 Scotland's political parties are focusing on the economy, as campaigning ahead of the 5 May Holyrood election continues.
The Conservatives were in the north east to back a further round of the Town Centre Regeneration Fund.
The Lib Dems campaigned in Argyll, in support of the Post Office diversification fund.
The SNP focused on low-carbon jobs, while Labour was in Edinburgh to talk about safeguarding childrens' futures.
Tory leader Annabel Goldie, who was campaigning in Peterhead, said her party would back a further round of the town centre regeneration fund, worth £140m, during the next parliament.
She explained: "That is real help in these tough times and, because we have taken difficult decisions, we can do more to boost local economies and give people more pride in their community.
"Once again, local communities can bid for the funding, to help them rejuvenate their high streets, improve local amenities and help business flourish in their towns."
SNP leader Alex Salmond focused on the potential to create 130,000 jobs in Scotland's "low-carbon economy" by 2020.
Speaking in Renfrew, he said: "That is a goal which will see the reindustrialisation of Scotland on a huge scale - and just as our shipyards were the workshop of the world in the 19th Century, the green energy revolution gives us the chance to become the hi-tech workshop of the world in the 21st Century.
"Already, some of the world's biggest companies - firms like Mitsubishi, Gamesa and Doosan Power Systems - have announced major investment in Scotland's renewables sector.
"The SNP is planning a record 25,000 modern apprenticeships a year, as part of 100,000 training opportunities every year, and these will help build the skills needed to capitalise on Scotland's vast green energy sources."
The Lib Dems said they had secured further funding of £1m in this year's Scottish budget for a Post Office diversification scheme in 2011-12, to help outlets expand the services they deliver.
Campaigning at Connel Post Office in Oban, party leader Tavish Scott said: "The Connell Post Office is a local store, cafe, paper shop and a post office.
"We want to see more Post Offices growing their businesses and cementing their place at their heart of their local community - they are a genuine lifeline for many vulnerable and older people in particular.
"For the last two years, Liberal Democrats have secured money in the Scottish budget to help Post Offices grow. We want to see this funding continue."
Youth unemployment
Meanwhile, Labour leader Iain Gray challenged Mr Salmond to name the date he intends to hold an independence referendum, if the SNP is re-elected.
Visiting youngsters at a nursery in Edinburgh, Mr Gray said: "With Labour's plan it is possible, by the time these children are teenagers, to have abolished youth unemployment and created 250,000 new jobs.
"The children I met today have two futures: a future dominated by arguments about independence with a man who claims to have the moral authority to push for it, or a future with Labour focused firmly on jobs.
"So my challenge to the SNP - stop hiding your plans, stop pretending you aren't obsessed by the only policy that gets you up in the morning."