Johann Lamont to run for Scottish Labour leadership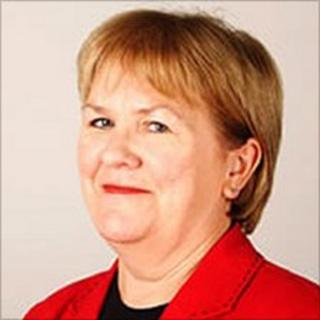 Johann Lamont MSP has told BBC Scotland she will stand as a candidate to become the next leader of the Scottish Labour party.
The party's deputy leader and MSP for Glasgow Pollok said she would make an official announcement later this month.
Incumbent Iain Gray resigned as leader after May's disappointing Scottish election results.
Glasgow South MP Tom Harris has also stated his interest in becoming the new Labour leader in Scotland.
He said last month that he was considering standing because of a lack of candidates emerging from Labour's ranks at Holyrood.
Iain Gray will remain as leader until a new one is appointed.
Ms Lamont said: "I have been thinking about it over the summer, and now I believe I can do the job.
"I have a long-standing commitment to the Labour party and I have made the decision that I am keen to do this job."
She added: "There is an important job to be done. We need to come to terms with what happened in May.
"But I have the experience within the Labour party when we were in government and I believe we can take the party forward."