Alex Salmond in RBS break-up warning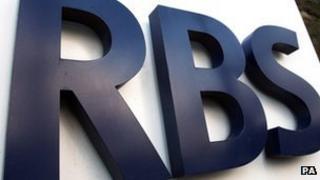 Scottish First Minister Alex Salmond has said breaking up the Royal Bank of Scotland would costs thousands of jobs at its Edinburgh headquarters.
His comments came after UK Business Secretary Vince Cable called for the bank to be split up, in a letter leaked to the BBC.
Former RBS boss Sir George Mathewson also called Mr Cable's suggestion "totally inappropriate".
RBS was saved from collapse in 2008 by a UK government bailout.
In a letter to Prime Minister David Cameron and Deputy Prime Minister Nick Clegg, Mr Cable said RBS should be turned into a new "British business bank".
The business secretary said of RBS, which is 82% taxpayer-owned: "My suggestion is that we recognise that RBS will not return to the market in its current shape and use its time as ward of state to carve out of it a British business bank with a clean balance sheet and a mandate to expand lending rapidly to sound business."
Responding to the suggestion, Mr Salmond told BBC Scotland: "RBS is already selling its investment bank for example, but, if you had a forced disposal of assets, it would cost thousands of jobs at RBS headquarters in Edinburgh.
"So, here we have the secretary of state for business saying he wants to break up a bank and cost thousands of jobs in Scotland's capital without so much as a by-your-leave."
Meanwhile, Sir George, who ran RBS from 1992 to 2001, also criticised Mr Cable's suggestion, which has been overruled.
He said: "Most government schemes for helping business, schemes in which they are directly involved, haven't worked in the past," he said
"They've become bureaucratic, slow to decision-making."
A spokesman for Mr Cameron told the Reuters news agency that RBS was already becoming a more British bank, without needing to be split up, by downscaling its international investment banking operations.