Expelled SNP MSP Bill Walker to appeal ruling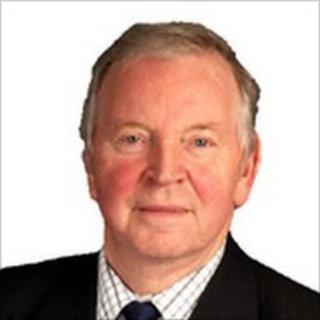 An MSP at the centre of domestic abuse claims is to appeal the SNP's decision to throw him out of the party.
Bill Walker was expelled after it emerged his three former wives had accused him of physical violence.
The Dunfermline MSP denies the claims and said he was the victim of an "orchestrated smear campaign".
In a statement, Mr Walker said that, after consulting with family and friends, he was seeking to overturn the SNP ruling.
He now has three weeks to submit a statement to the SNP before an appeal hearing.
Mr Walker has denied breaching SNP rules by failing to declare the allegations while filling out his application form to become an election candidate, which he said was completed in a "full and proper manner".
Whatever the party's decision, Mr Walker has vowed to remain an MSP, sitting as an "independent nationalist".
The SNP has said it was unable to comment in detail until the party's processes were complete.
The opposition said the SNP had questions to answer over how much the party knew about Mr Walker's background before he was elected.