Scottish independence: Debate good for image says Lloyds boss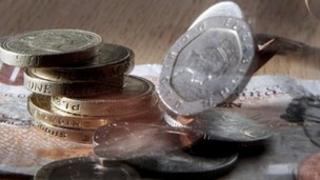 The independence debate has helped promote Scotland internationally, the top Scottish executive at one of the UK's biggest banks has said.
Philip Grant, chair of the Scottish executive committee at Lloyds Banking Group, said it had got some countries interested in Scotland again.
He also warned there were big economic challenges to overcome.
The Scottish government wants to hold the independence referendum in autumn 2014.
But opposition parties and the UK government want the date brought forward, saying it is creating economic uncertainty.
Speaking during a discussion on economic growth, Mr Grant told the Scottish Parliament's finance committee "there is maybe some advantage" in the independence debate as "there are parts of the world where people are getting interested in Scotland again".
Mr Grant went on: "Looking forward into the longer term, I think probably as a Scot living in Scotland with children developing through education, I, like many, share a real concern looking forward about whether there is going to be any real opportunity for them in a prosperous and thriving Scotland.
"Scotland has huge potential in very particular areas that has real global opportunities, but, sitting alongside them, there is data that brings our challenges into stark relief."
The Lloyds executive told MSPs Scotland came 267th out of 349 European regions in terms of density of business per 1,000 people.
Mr Grant said: "You could be very pessimistic about these indicators, but the definition of an optimist is someone that sees an opportunity in every difficulty and challenge.
"I'm an optimist."