Labour/Lib Dem/Tory coalition to run East Dunbartonshire Council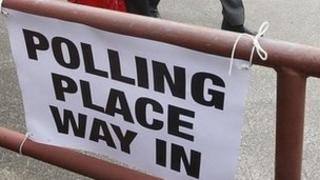 Labour will run East Dunbartonshire Council in a coalition with the Liberal Democrats and the Conservatives.
It follows last week's local government elections in which both Labour and the SNP secured eight seats.
The Liberal Democrats won three seats in the election, with two Conservatives and three independents also voted in as councillors.
The deal marks a continuation of the previous administration at East Dunbartonshire.
Leader of the local Labour group, Rhondda Geekie said: "Although Labour gained two extra seats, the people here returned a council where no party has an outright majority, so Labour spoke with and carefully discussed options with all the other councillors here.
"The SNP councillors suggested an arrangement whereby Labour and the SNP would take it year-about to occupy certain positions, but we did not feel that was a sustainable way forward.
"We need strong leadership in this council and this agreement will allow the maximum number of Labour policies to be implemented."