Action over government hospitality claims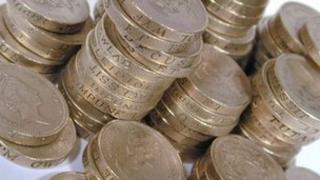 An audit of the use of charge cards by the private offices of Scottish government ministers found "cases of inappropriate uses for hospitality".
The internal document, written in October 2008, has only emerged now, following a freedom of information request.
The government said the claims in question came to £311.62 and related to spending by officials - not ministers.
The audit report covered total spending of £4.7m.
The report, by the internal audit division of the Scottish government, was written to assess risks relating to ministerial support systems and looked partly at financial management of private offices.
It concluded performance in the area was fair overall, but highlighted a problem with travel and subsistence charge cards, but highlighted "cases of inappropriate use for hospitality" and "unauthorised purchases".
A Scottish government spokesman, said: "This internal audit, conducted in August 2008, found that control arrangements were satisfactory and that an appropriate structure for financial management was in place, with regular management oversight and financial reporting.
"It recommended improvements to processes for recording the detail of expenditure in appropriate and authorised ways and action was taken to address all the issues highlighted.
"Internal auditors later checked and were satisfied that all recommendations had been implemented."