Thousands affected by NHS Lothian waiting times cover-up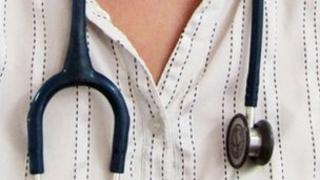 Thousands of patients have been affected by the waiting times cover-up at NHS Lothian, it has emerged.
Officials were caught wrongly listing patients as "unavailable" last year in an attempt to meet government targets.
NHS Lothian's inappropriate management culture was highlighted in a report in October. Audit Scotland is examining if the practice is more widespread.
New figures show at least 7,000 NHS Lothian patients have waited longer than they should have for treatment.
In March, Health Secretary Nicola Sturgeon said there was "absolutely no evidence" doctoring of lists was common.
Almost £5m has been invested in trying to clear the backlog and NHS Lothian said the delays were reducing.
However the health board does not know when it will be able to ensure all its patients are treated according to national targets.
The board had offered treatment in England at short notice and recorded patients as unavailable if they did not travel, an independent investigation found.
Labour claimed ministers have been trying to brush a "hidden waiting times scandal" under the carpet.
Audit Scotland's report on a Scotland-wide examination of the practice will go to parliament after the summer recess.