Scottish independence: Constitutional expert Stephen Tierney appointed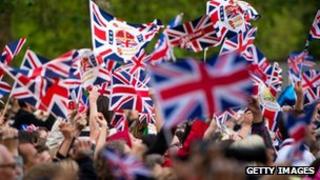 A constitutional expert who believes a multiple-choice independence referendum "could be tricky" has been appointed as an adviser to the first minister.
Prof Stephen Tierney will help to ensure the referendum meets international standards.
He has previously suggested there could be issues around a ballot with more than two options.
Alex Salmond's Scottish government wants to hold the referendum in the autumn of 2014.
It intends to ask the country's electorate: "Do you agree that Scotland should be an independent country?"
The government has not ruled out including a further question about more powers for Scotland, short of independence.
Prof Tierney is a professor of constitutional theory and director of the Edinburgh Centre for Constitutional Law at Edinburgh University.
His adviser role is voluntary and unpaid, beyond being reimbursed for reasonable expenses.
The academic said he was honoured to accept the role.
Prof Tierney said: "I will provide independent, objective and publicly-available advice on international best practice in the conduct of referendums.
"I hope that my research in this area will also help to inform public debate more widely."
In February, Prof Tierney gave evidence to the Commons Scottish Affairs Committee.
He told MPs: "I think the real controversy possibly turns on how you make the decision when you have more than two options. That is the really tricky bit. I would imagine a question that (The Electoral Commission) thought unintelligible would clearly be open to judicial review."
If Scotland voted Yes to independence, Prof Tierney has suggested Westminster may want to hold a second referendum asking the rest of the UK to agree on the terms of the separation.
Announcing the appointment, Mr Salmond said: "Prof Tierney is an internationally-recognised expert on referendums and I am delighted that he has agreed to provide advice on issues arising from the consultation responses, including those from organisations and civic Scotland representatives.
"He will also advise on the design of the ballot paper and the structure of the referendum, including the question or questions."