The fight is on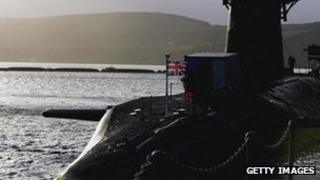 Party conferences are remarkable affairs. They can be, variously, energetic or enervating. Sometimes they become internalised, dwelling upon the concerns and anxieties of the mustered tribe rather than the outside world.
But from time to time that puzzling external environment intrudes. Here, at the SNP conference in Perth, minds have undoubtedly been focused by an external event - admittedly one that is very firmly in the realm of politics rather than the mundane.
I refer to the agreement struck between David Cameron and Alex Salmond on Monday of this week which guarantees a legally watertight independence referendum in 2014.
To be sure, delegates' minds here were already pretty well attuned to the issue of independence. They are a movement as well as a party - and that sense of a broader goal has undoubtedly strengthened the remarkable self-discipline displayed by the party at Holyrood and elsewhere.
But, somehow, that sense of focus is now sharper still. The referendum is now definitely going to happen. It is a clear-cut independence question (quite probably, to the relief of many here who were loyally silent but a mite disquieted by the occasional focus on the alternative of Devo Max.)
The fight, in short, is on. Asked to describe the mood of delegates in one broadcast, I characterised them as resolute and determined. Such is the case. They know polls suggest they are behind. They are aware they face a battle.
But, you know, they don't advocate independence out of badness. They genuinely believe it would enhance Scotland's prospects. They yearn for it - and sense that it could be close, despite those polls. They will exert every muscle.
In which context, one might consider the debate to be held tomorrow on whether an independent Scotland should join Nato or not.
The party is divided between those who argue that Scotland sans Trident could be a conventionally armed partner in the defence alliance, apparently in line with public thinking, and those who say that it is hypocrisy to banish Trident while sheltering under the Nato nuclear umbrella.
Monday's agreement could be influential. In opening the conference, Alex Salmond had only to refer to that deal and brandish a copy of the document to win a round of applause.
Mr Salmond also referred obliquely to the Nato issue when he said his party was the only one with the courage to hold substantive policy debates on the floor of conference. He said he trusted delegates to operate in the best interests of achieving independence for Scotland.
In short, without in any way issuing an edict, he hopes and trusts that the controversy over Nato will be subsumed within the search for that bigger prize.